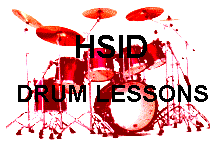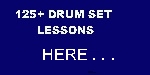 Lesson Menu #2 Intermediate & Advanced.
Lesson Menu #3
Advanced & Ultra-Advanced.
Lesson Menu #4
Text lessons: All levels.

PRODUCTS:

GET ALL THE PRODUCTS AT ONE LOW PRICE.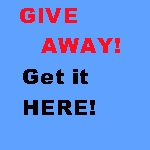 SURPRISES ABOUND . . .

For those with a bit of generosity in their soul.
CLICK HERE , to see what I mean.

Intermediate & Advanced
Drummers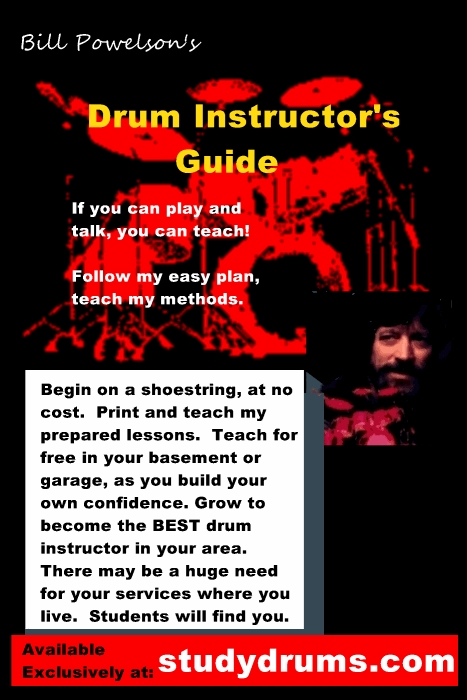 Your future is waiting.

ALL MUSICIANS
MASTER
ALL RHYTHM,

This FASCINATING WAY!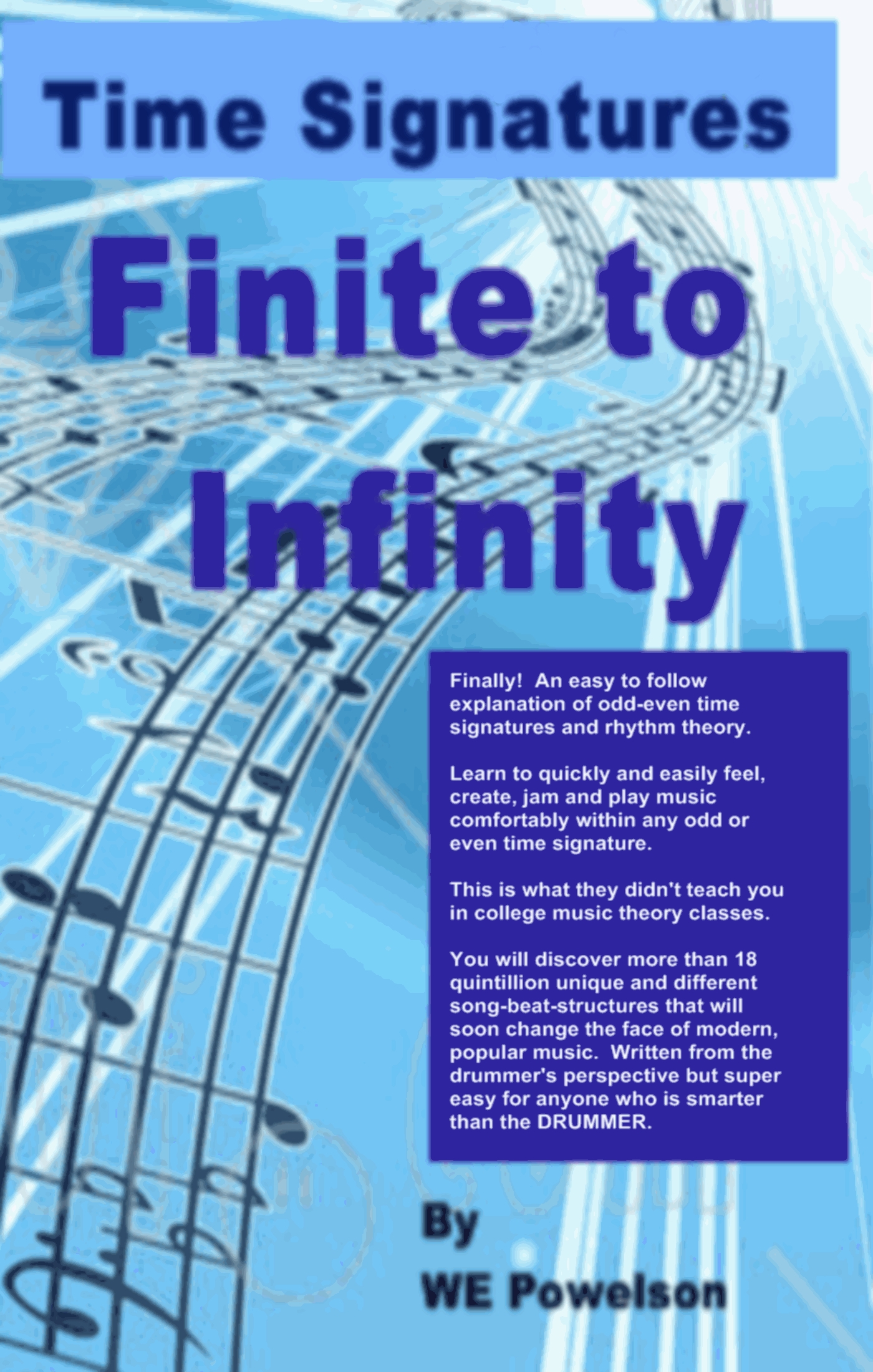 Discover the 'LOST KEY' for Unraveling ALL the mysteries of rhythm, and musical time.
This work is the crowning-achievement of my 50 year career, and it's my proudest accomplishment.
It contains the potential to help YOU change the face of modern music!
You'll love it! CLICK HERE to check it out completely!
You're in for a MAJOR surprise!

"PRE-SCHOOL DRUMMER?

YES!"
Can we teach rhythm
to pre-schoolers?

YES!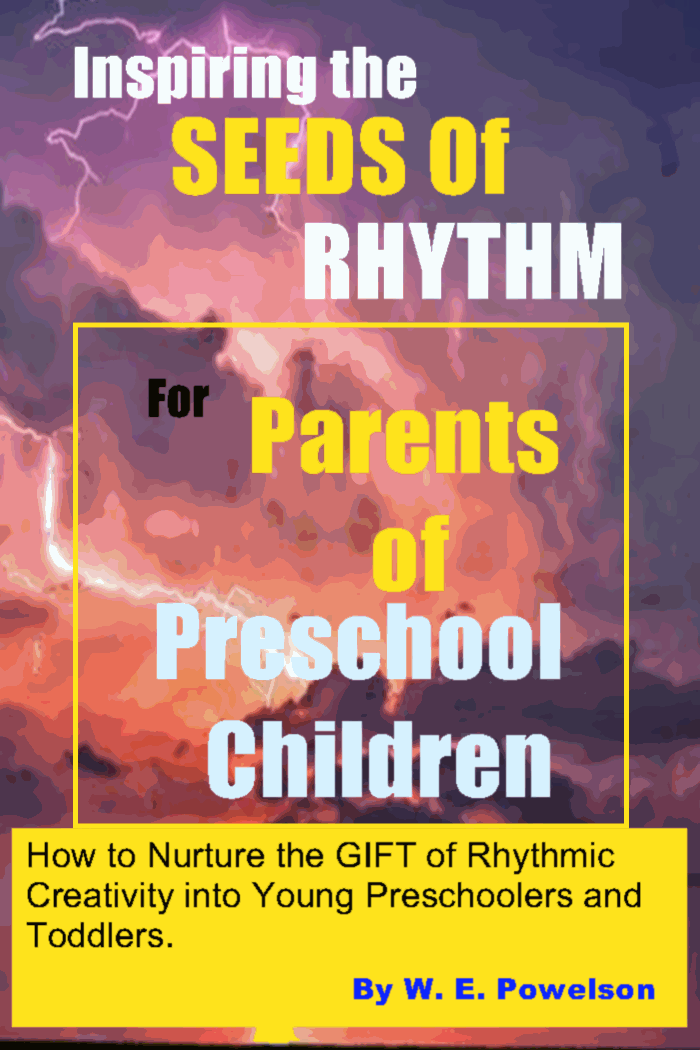 This is a very short course, designed to help adults plant the seeds of rhythm into children of nearly any age.

CLICK HERE

FREE ELECTRONIC BOOK BONUS (also included)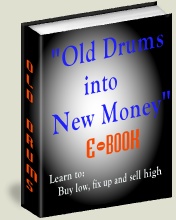 BUSINESS OPPORTUNITY:
MAKE BIG MONEY SELLING USED DRUMSETS!
* INSIDER HARDBALL-BUYING-TIPS AND SECRETS.
* UNIQUE RECOVERING SECRETS

Support this site and and gain an advetising bargain with the deal.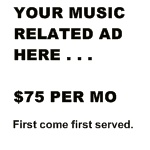 Place a permanent ad here.

GET ALL THE PRODUCTS AT ONE LOW PRICE.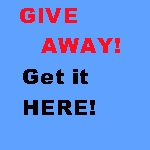 SURPRISES ABOUND . . .

For those with a bit of generosity in their soul.
CLICK HERE , to see what I mean.

Downloads * Drummers Trivia * Drummers Chat Rooms * Rudiments *
Digital Music * Knowledge Assessments * TD Archives * Drum Set Buyers Guide *
Bass-Player Jokes * Assembling a Drum Set * Parts of a Drum Set * About HSID * Video Troubleshooter

Bill Powelson's School of Drums




 Back to the Tempo Dispatch Archives  


ISSUE #65 \__\__\___THE____/__/__/ MAY 5, 2002
_______________TEMPO DISPATCH ___________
Newsletter For Drummers and Drumming Enthusiasts
Copyright Bill Powelson 2002 all rights reserved.
____________'IT'S ALL ABOUT DRUMS'_______
Tips * Tricks * Hints * Ads * Freebies * Lessons *
_________NOW more than 12,500 SUBSCRIBERS!__________

IN THIS ISSUE . . .

FEATURE ARTICLE:

1. CYMBALS: Riding and Crashing.
   When to RIDE the 'Ride', crash
   the CRASH, or RIDE the Hi-hat.
  
2. Humor: Dying Nun.
____________________________________
|__________FEATURE ARTICLE___________|
            DRUM LESSON
CYMBALS: 
When to RIDE the 'Ride' . . . crash
the 'Crash', or RIDE the Hi-hat.

     The objective of this lesson is to offer
a few of the unwritten-rules-of-thumb,
on the subject of working the cymbals . . .

     IN THIS LESSON we'll try to discover
when to play on a closed hi-hat versus riding
the 'RIDE CYMBAL'.

     We'll also try to touch on the topic
of 'CRASH CYMBALS', and WHEN to crash.

     This is a generalized lesson.  None of these
suggestions are written-in-stone.  I'm only trying
to offer a few general ideas as to how you may best use
your cymbals most effectively in the music you'll be
playing.


......... WHAT'S A RIDE CYMBAL? ..............
ASK FOR THIS FREE E-MAIL LESSON:
     For those of you who DO NOT know what a 'HI-HAT' or
'RIDE CYMBAL' is; JUST SEE THIS LESSON . . .

      "Different Parts of the Drum Set"

..............................................

RIDING THE CLOSED HI-HAT  . . .
     It's a 'volume' thing . . .

     We ride the closed hi-hat during the vocals,
in an effort to keep the vocalists and other
musicians from complaining about our ROARING	
ride-cymbal.  If we tend to be heavy handed, the
ride-cymbal may build in volume as we
continually play it.  It's very common for the other
band members to complain about this.  Especially,
if our ride-cymbal is dominating the music during
the vocal portions of a song.  We find that many
singers and vocalists will often hate the
ride-cymbal.


WHEN TO USE THE RIDE CYMBAL . . .
     It's very common to move over to the Ride, during the
'instrumental' portion of a song.  We'll normally play the
same rhythm pattern we WERE PLAYING on the closed hi-hat
during the vocals, but by moving to the ride-cymbal on the
instrumental ride, it will often ADD TO THE
DYNAMICS of the music.  There are times when it's ok to
play a little louder.  The instrumental-ride of most
songs, seems to be that time. 
    (It varies from song to song.  This
is simply a blanket-coverage of the topic.)


     That 'instrumental' portion of the music is
called the 'INSTRUMENTAL RIDE', by-the-way. It's also the
best time for us to ride the RIDE-cymbal.
     As the various instruments in a band play their parts,
the music will tend to get louder when compared to
the vocal portions of the song.  This gives us drummers
the opportunity to increase our volume as well, by playing
on the ride-cymbal, rather than a closed hi-hat.

     I don't know where the term RIDE-cymbal originated or
why.  Maybe it comes from the fact that we tend to 'ride'
on top of it as we play our beat patterns, or maybe it's
named for the fact that we tend to use that cymbal most
during the instrumental-RIDE portion of a song.
     If anyone has the facts on this . . . help me
out.  I really don't know when, where or why the
term 'RIDE-cymbal' came to be.

CRASHING . . .
     CRASH CYMBALS, come in all shapes and sizes. 
Usually, the thinner the cymbal, the brighter it
will sound.  Bright sounding cymbals seem to make
the best sounding crash cymbals, but this may
be my own opinion.  There's plenty of room for your
own opinions here too.
     Actually it's all about forming YOUR OWN opinions. 

     When you purchase ANY cymbal . . . it's best to
hear that cymbal before you buy it!  It's VERY difficult
to change the tone of a cymbal if you don't personally
like the way it sounds. 
     It seems that no two cymbals will sound exactly alike,
though they may be the same size, shape and brand.  Every
cymbal tends to have it's own personality.  When it comes
to cymbals, we tend to get what we are willing to pay for.
I prefer to listen to a cymbal before I lay down
my hard-earned cash.
  

     Smaller, thinner cymbals are most common
as crash cymbals.  Crash cymbals may range anywhere
from 8 or 10 inches in diameter to 18 inches (or
occasionally larger.)  The extremely small, thin cymbals
are sometimes called 'Splash' cymbals, because of the
splashing sound they make.

     We punctuate the music with occasional crashes/splashes,
to add dynamics or to emphasize special 'kicks' in the
music.  There doesn't seem to be a rule-of-thumb for
crashing.  It seems to usually be a random, intuitive
kind of thing.  If a crash seems to add excitement . . . we
crash . . . if we tend to get glares from the other
band members or the crowd. . . we don't do it as
much.
    Some songs tend to have built-in crashes that are
important to the arrangement of the song.  One stand-out
song I can think of is, "Proud to be an American", by
Lee Greenwood.  If you've ever heard that song, you've also
heard the cymbal crash I'm speaking of.  That one simple
little crash, tends to make the whole song!
    Other songs seem to cry-out for a crash that wasn't
included on the original recordings.   We drummers are often
allowed the liberty to experiment in those situations.
    Then, there are situations where crashing will distract
from the music.  We learn by doing . . . and sometimes by
NOT doing. 

     If there are definite rules about crashing, I haven't
heard about them.  It's usually an intuitive thing, in
most cases.  We crash to accent or punctuate the music
as needed. 

     I usually kick a simultaneous bass-drum with my crashes,
to add impact.  I think a lot of drummers do that.  Experiment
both ways (with and without a simultaneous bass-kick.)

CRASH WITH BOTH HANDS . . .
     Right-handed drummers may have a tendency to
use only the right-hand for crashing, and left-handed
drummers may favor the left. 
     You'll probably agree that it's at least
VISUALLY more pleasing to watch a drummer crash
the cymbals using BOTH HANDS.  It just looks better
from the audience perspective.  We should never
forget that they are the people we're wanting to
impress.
 
     FOR EXAMPLE:  It's good to have a crash on the
left-side of the set and another on the right-side. 
Then, rather than reach across the set with the favored hand,
try crashing the left-cymbal with your left-hand and the right-
cymbal with your right-hand.

     Also experiment with the various ways to attack
the cymbals.  Crash from UNDERNEATH the cymbals in an
upsweep motion, on occasion, as well as from the
top down. 
     When we crash . . . it is most common to use
the shaft of the stick rather than the point.  The point
of the stick seems to be 'too wimpy' for most crash
effects.
    

     I hope all this helps you . . .

     These are just some of the unwritten things we all
tend to do without much thought.  I've never read much
about it and it's a difficult topic to write about since
there aren't very many WRITTEN rules to cling to. 
     Yet, most working drummers seem to play the way I've
tried to explain it here.  I've arrived at most of these
conclusions by just watching and listening . . .
   I think you will too.

ADDITIONAL HELP FOR PAID MEMBERS!
   For additional info on these topics, visit the
following pages at the password site . . .

1.  CYMBAL TIPS. 


2.  HI-HAT TIPS. 

3.  'SWISHING THE HI-HAT'

.......................................


NOW, HERE'S SOME SPECIAL HELP FOR
BEGINNING STUDENTS OF DRUMSET:

FOLLOW THIS LESSON-PLAN, FOR BEST RESULTS:
    The drum lessons at  are arranged
(from the top-down) at the web site in such a way as to
allow you to achieve the BEST possible results, in
the LEAST amount of time, while enjoying the MOST
POSSIBLE FUN  . . .
    We would follow this exact same plan if you were
to enroll as a private student at my private teaching
studios.  I use this lesson plan because it works!
    You'll be WISE to follow the plan, FROM THE TOP DOWN,
in the (early-beginner) stages of study.
    MEMORIZE the BASIC DANCE BEATS!

ADVANCED STUDENTS . . .
    Skim lightly over any material that seems too basic
or too simple . . . BUT DIG-IN AS THE LESSONS GET MORE
DIFFICULT.   Almost every lesson in this 100-lesson
course is intended as one-week of study for the average
student in private study.  Some students move faster
while others, slower. 
     Here ONLINE . . . Many of you may find it easy to absorb
SEVERAL lessons per week, while others may need several weeks

on each lesson!  That's the advantage of online lessons!

........................................................

_________________________________
|___________HUMOR? ______________|

     THE DYING NUN

The wise old Mother Superior was dying.  The nuns gathered
around her bed, trying to make her comfortable.  They gave
her some warm milk to drink, but she refused it.  Then one
nun took the glass back to the kitchen.

Remembering a bottle of whiskey received as a gift the
previous Christmas, she opened it and poured a generous
amount into the warm milk. Back at Mother Superior's bed,
she held the glass to her lips.
Mother drank a little, then a little more, then before they
knew it, she had drunk the whole glass down to the last drop.

"Mother," the nuns asked with earnest, "Give us some wisdom
before you die!"

She raised herself up in bed with a pious look on her face and
pointing out the window, she said, "Don't sell that cow!

(Stolen with great respect, from
THE HUMOR PORT NEWSLETTER.)



 



SPEED LEARNING!  FAST RESULTS WILL REQUIRE THIS 'SPECIAL' ACTION! 



END OF TEMPO DISPATCH #65 MAY 5, 2002






Copyright Bill Powelson 1994 all rights reserved.