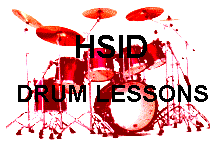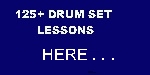 Lesson Menu #2 Intermediate & Advanced.
Lesson Menu #3
Advanced & Ultra-Advanced.
Lesson Menu #4
Text lessons: All levels.

PRODUCTS:

Intermediate & Advanced
Drummers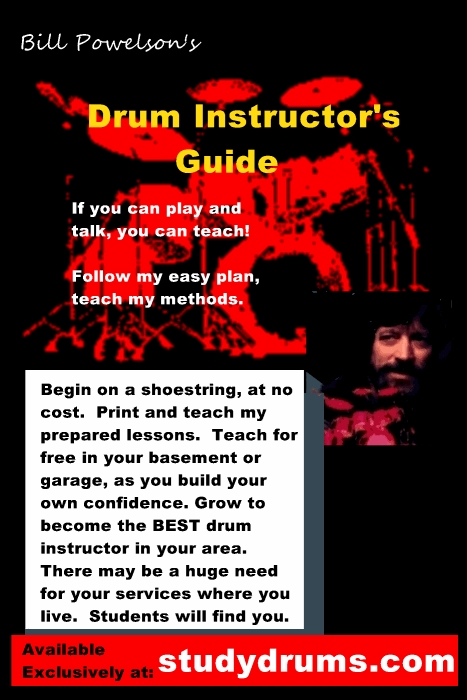 Your future is waiting.

ALL MUSICIANS
MASTER
ALL RHYTHM,

This FASCINATING WAY!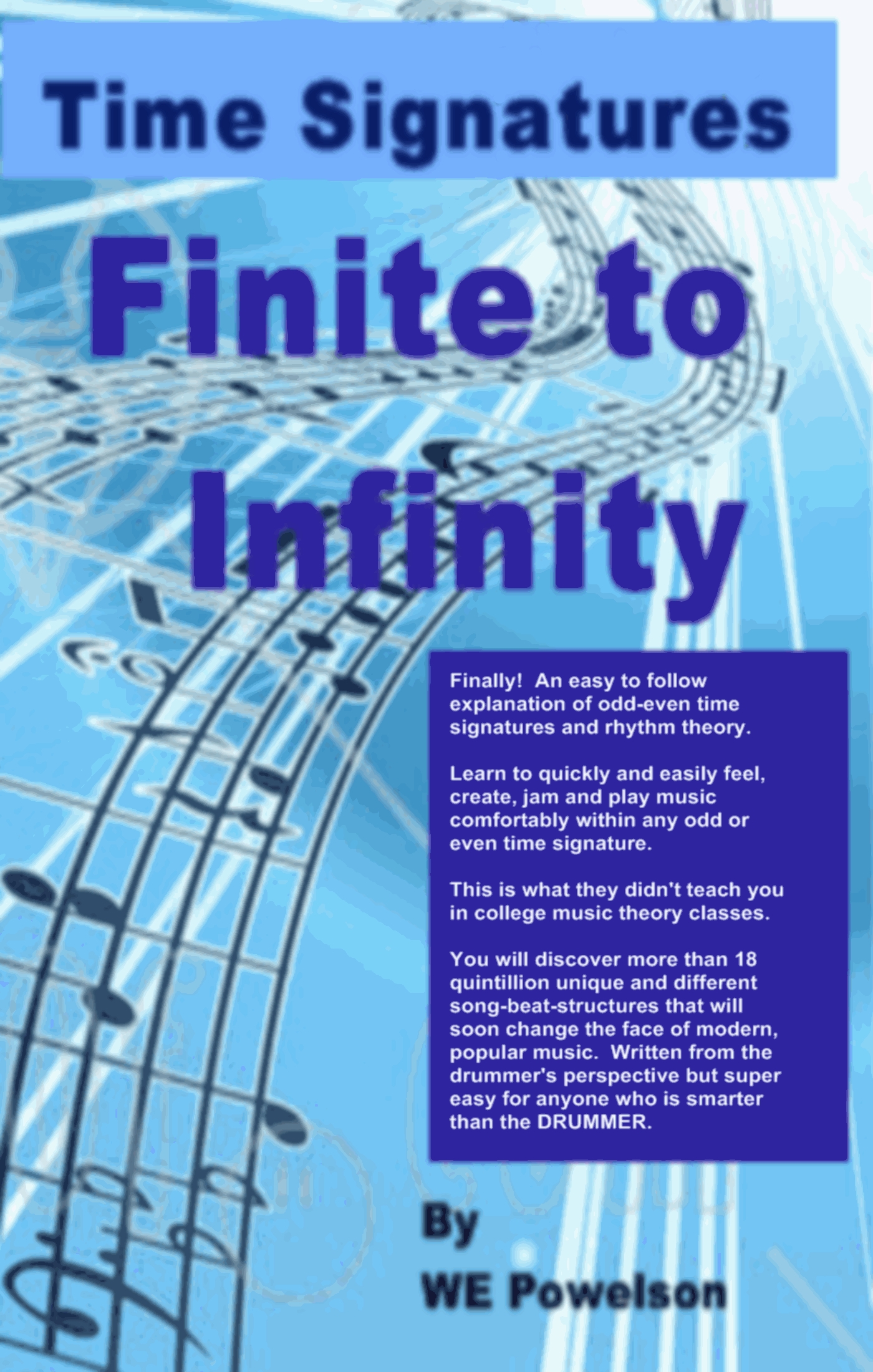 Discover the 'LOST KEY' for Unraveling ALL the mysteries of rhythm, and musical time.
This work is the crowning-achievement of my 50 year career, and it's my proudest accomplishment.
It contains the potential to help YOU change the face of modern music!
You'll love it! CLICK HERE to check it out completely!
You're in for a MAJOR surprise!

"PRE-SCHOOL DRUMMER?

YES!"
Can we teach rhythm
to pre-schoolers?

YES!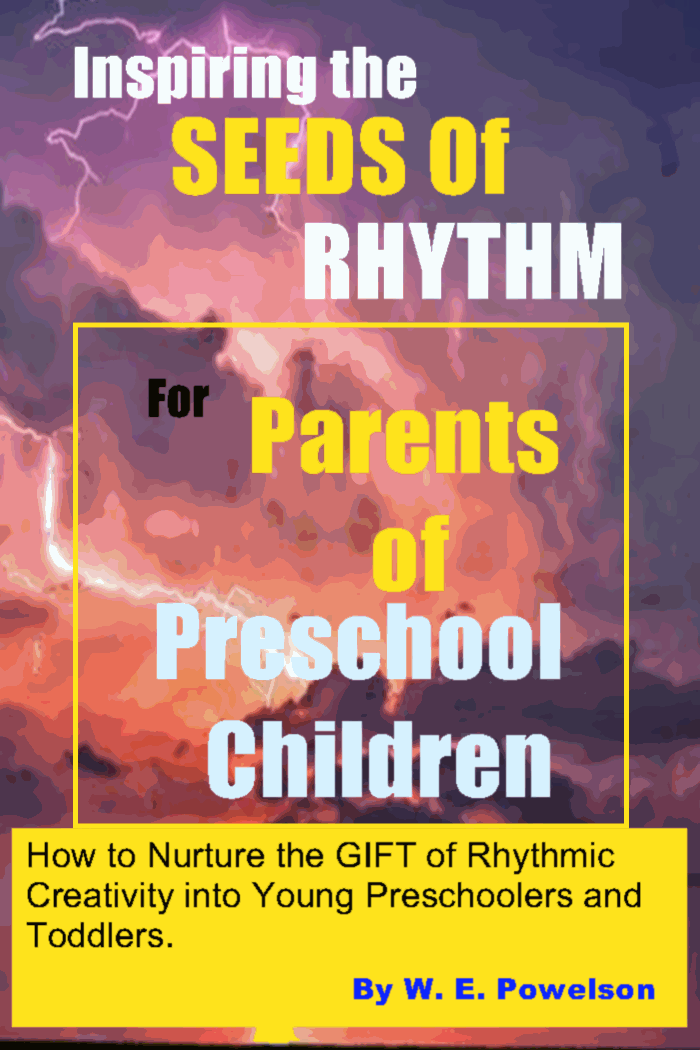 This is a very short course, designed to help adults plant the seeds of rhythm into children of nearly any age.

CLICK HERE

FREE ELECTRONIC BOOK BONUS (also included)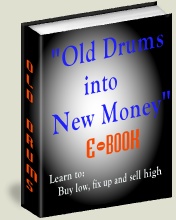 BUSINESS OPPORTUNITY:
MAKE BIG MONEY SELLING USED DRUMSETS!
* INSIDER HARDBALL-BUYING-TIPS AND SECRETS.
* UNIQUE RECOVERING SECRETS

> Downloads * Drummers Trivia * Drummers Chat Rooms * Rudiments *
Digital Music * Knowledge Assessments * TD Archives * Drum Set Buyers Guide *
Bass-Player Jokes * Assembling a Drum Set * Parts of a Drum Set * About HSID * Video Troubleshooter

Bill Powelson's School of Drums
* DRUMMERS CHAT ROOM *


NOTICE: This Chat Room isn't a direct part of this site. It's run by Mike Ward, a very good and helpful friend to us all. Mike does all this for the pure fun of it.

At some time in the future, Mike may take this chat room offline. When he does, this chat room will disappear and this link may become a dead link in all the downloaded versions of this course. Until then, we'll all use it and be thankful it is here for us.

Neither Mike nor I can be responsible for the acts of others within the Chat Room. We do try to moderate to some degree, but we can't watch it 24/7/365. If you experience 'problem people' in there, just logoff.

ABOUT ALL I CAN SAY, IS . . .


..........................................................
"The forests often contain a few skunks.  If we are
afraid of skunks, we shouldn't venture into the forests."
..........................................................

NOTIFY A FRIEND AND INVITE THEM HERE, FOR A CHAT.
SEND YOUR FRIEND TO: http://pub13.bravenet.com/chat/show.php/1106540961


International copyright secured @ Bill Powelson 1994 all rights reserved.