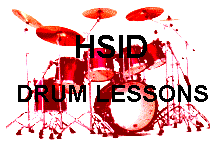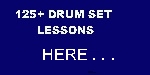 Lesson Menu #2 Intermediate & Advanced.
Lesson Menu #3
Advanced & Ultra-Advanced.
Lesson Menu #4
Text lessons: All levels.

PRODUCTS:

GET ALL THE PRODUCTS AT ONE LOW PRICE.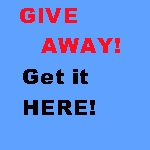 SURPRISES ABOUND . . .

For those with a bit of generosity in their soul.
CLICK HERE , to see what I mean.

Intermediate & Advanced
Drummers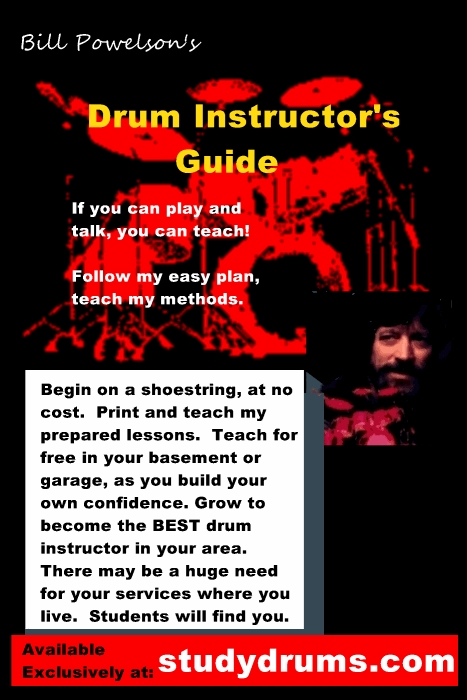 Your future is waiting.

ALL MUSICIANS
MASTER
ALL RHYTHM,

This FASCINATING WAY!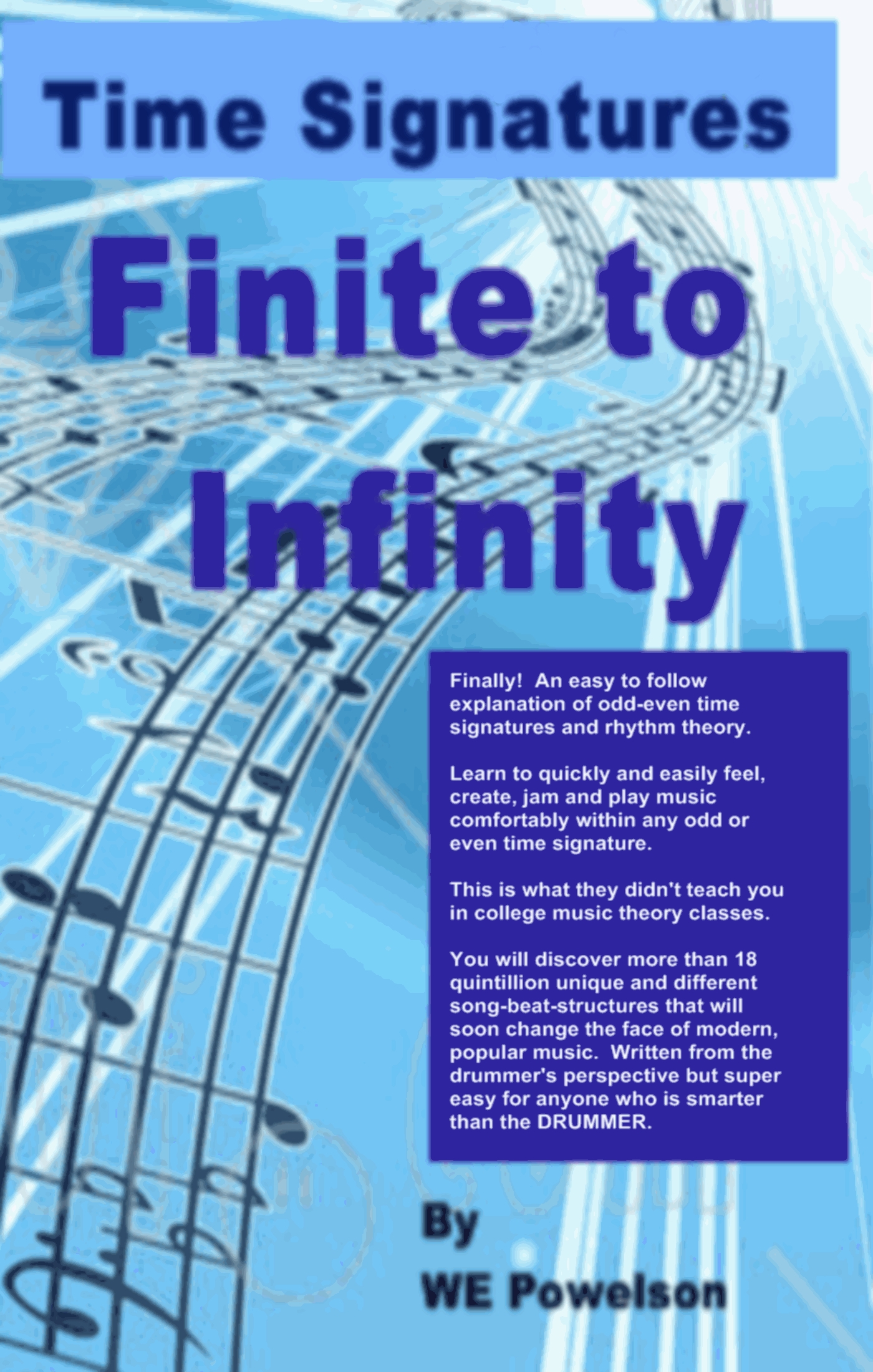 Discover the 'LOST KEY' for Unraveling ALL the mysteries of rhythm, and musical time.
This work is the crowning-achievement of my 50 year career, and it's my proudest accomplishment.
It contains the potential to help YOU change the face of modern music!
You'll love it! CLICK HERE to check it out completely!
You're in for a MAJOR surprise!

"PRE-SCHOOL DRUMMER?

YES!"
Can we teach rhythm
to pre-schoolers?

YES!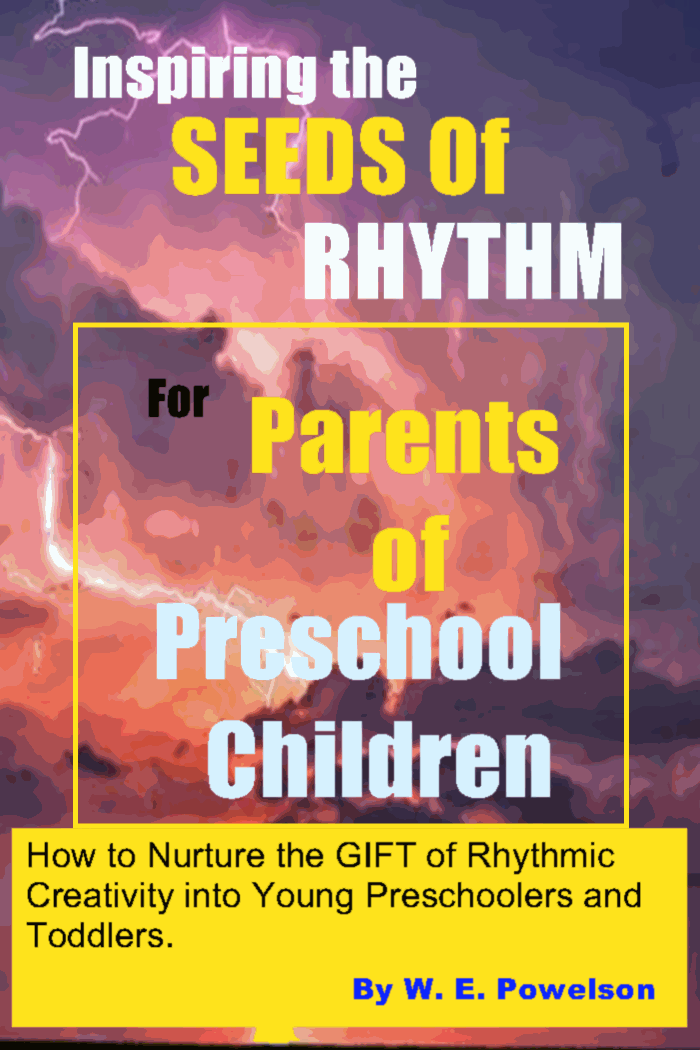 This is a very short course, designed to help adults plant the seeds of rhythm into children of nearly any age.

CLICK HERE

FREE ELECTRONIC BOOK BONUS (also included)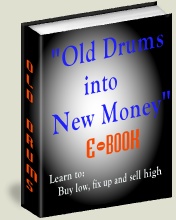 BUSINESS OPPORTUNITY:
MAKE BIG MONEY SELLING USED DRUMSETS!
* INSIDER HARDBALL-BUYING-TIPS AND SECRETS.
* UNIQUE RECOVERING SECRETS

Support this site and and gain an advetising bargain with the deal.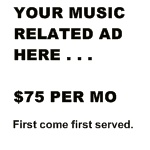 Place a permanent ad here.

GET ALL THE PRODUCTS AT ONE LOW PRICE.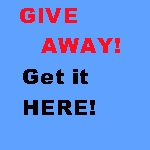 SURPRISES ABOUND . . .

For those with a bit of generosity in their soul.
CLICK HERE , to see what I mean.

Downloads * Drummers Trivia * Drummers Chat Rooms * Rudiments *
Digital Music * Knowledge Assessments * TD Archives * Drum Set Buyers Guide *
Bass-Player Jokes * Assembling a Drum Set * Parts of a Drum Set * About HSID * Video Troubleshooter

Bill Powelson's School of Drums




 Back to the Tempo Dispatch Archives  


ISSUE #37 \__\__\___THE____/__/__/ Jan 5, 2000
_____________TEMPO DISPATCH _____________
Newsletter For Drummers and Drumming Enthusiasts
Copyright Bill Powelson 1999 all rights reserved.

_______________________________________

TABLE OF CONTENTS: What is in this issue?

1. Feature Article: 
    "Swishing" the Hat.

2. Humor

______________________________________
|__________FEATURE ARTICLE___________|

          "Swishing" the Hat

OR, PLAYING ON THE OPEN "AND" . . .

     This technique may be applied to almost any
beat but it's probably easiest to learn with 8th 4/4.
     When we play 8th 4/4, we are playing 8 notes
on top of the hat (per bar.)  The count is,

1 an 2 an 3 an 4 an

     The trick is to have the hat open as we strike it
on any or all of the 'ANs' (or "ANDs".)

     This will produce a 'swishing' effect. Doing
this in imaginative ways will add a lot of color to
your playing style.  Many of your current beat
patterns will take on added spirit as you discover
the millions of ways these 'swishing' effects may be
appended to them.

     It is common for drummers to use this technique
on virtually ANY beat.  Use it to spice-up any
rhythm dramatically!

    First, you must train the limbs to employ
this technique instinctively . . . and in a very
simple way.   You'll, need to master the following
and add it too your trick bag of playing habits . . .

BEGINNERS MAY TRY THIS TOO . . .
    Yes . . . beginners with a hi-hat can work on
this too, (if the Basic & Standard rock beats are
starting to come natural.)  Though this lesson is
basic . . . the general idea or concept will bleed-over
into the more complex beat patterns you will learn
later on.
    If you don't have a hi-hat . . . save this lesson for
someday when you do . . .

IMPORTANT:
    If you aren't jamming routinely with 8th 4/4 recordings,
back up and get started doing that first:

 Drummer's Aptitude Test

    
    Everyone else should try this . . .

.......................................
CODE:
X = Hit Closed HH
O = Hit Open HH
    We'll use 'X' for closed hat and 'O' for open hat.
This is 8th 4/4.

.......................................

      Hit the top of the hat on every note in
this exercise . . .

     1.  Hit the top cymbal as you close it with your foot . . .
Be sure it is completely closed as you hit it.  You
want to make a 'tic' or 'dit' sound as you close and
hit the top cymbal simultaneously.

     *  Then, hit the top cymbal again as you 'O' open
the cymbs by raising the (left) foot.  You'll hear a
full (open) cymbal sound.  Think of it as a 'da' sound.

     When done in steady repetition . . . you'll
hear a 'dit, da, dit, da', sound as you play
Closed, Open, Closed, Open.

     Now . . . play a STANDARD 8th 4/4 OR 2/4 rock beat
while doing the above . . . 

SPECIAL NOTE:  You'll be playing quarter-notes
on the bass.  In other words, play a bass note along
with the snare too.  You may need to practice this
separately (on a closed hat) if you have just begun
learning.

1    an   2    an   (COUNT)

X    O    X    O    HH = CLOSED , OPEN, CLOSED, OPEN)
              S          SNARE
B            B          BASS

     Notice the bass!   . . . It is connecting
simultaneous as the hat is down . . .  In other
words . . . both feet are in the SAME up/down
motion as you play the STANDARD 8th rock beat.
     You are playing quarter-notes on the Bass here.
This isn't the 'BASIC' 8th rock beat.  The bass
is different . . .  Notice that second 'B', under the
snare . . .
     Too hard to do?  Don't let it get you down!  It's
sorta like learning to whistle!  Remember when you
first learned to whistle?  It seemed impossible until
after you finally made it happen the first time.  From
then on . . . it was a piece of cake.  This trick will be
very similar to that experience. 
    
     If you have trouble playing 8th 4/4 with
quarter-notes on the bass (Standard Rock), you may
need to practice and master that first (on a closed
hat), before trying to do the fancy open/closed
hi-hat trick. 

     This trick is harder to explain than it is
to do (much like teaching someone to whistle.)
Once you get it to happen a couple of times. . . It
will be easy easy after that, and like I said earlier,
this trick will add tons of new creativity to
the other beats and improvisational ideas you may
already be playing as you continually jam everyday.

     You'll hear this technique often with Fatback syncs,
16th Disco, 16th 4/4 (one-hand), Blues, Shuffle and even Quarter
4/4.  It's possible to do this on almost anything.

     It sorta grows on you like a fungus after awhile.
Get it going this easy way first.  Add it to your
trick bag here . . . it will bleed-over to the
other beats naturally and easily, once you get it happening
this 'easiest' way.

NOTE:
     When we use this trick with 16th Disco,
we are actually playing a closed hat on '1 E'
and an open hat on 'AN A' of '1 e an a'.

     If you go to the Disco lesson . . . then scroll
all the way to the bottom . . . and play the last sound
file on that lesson . . . You'll hear a close simulation
of what we are talking here (as it would sound with
16th Disco.)

 Disco

    It's hard for my 'midi maker' drum machine to
imitate the effect exactly . . . but this is the best
we have.

    REMEMBER . . .  We may employ this trick
on any 'random' "AND" or we may choose to play
it constantly on EVERY "AND" in the bar, as was
VERY POPULAR with many Disco tunes of the mid-1970s.

_____________________________________________________


*********** HUMOR??? *************

Actual Employee Evaluations


The following was taken from actual employee evaluations:

1. This employee has reached rock bottom
and shows signs of starting to dig.

2. His men would follow him anywhere, but only out of morbid
curiosity.

3. I would not allow this man to breed.

4. This associate is really not so much of a has-been, but more
of a definitely won't be.

5. Works well when under constant supervision and cornered like a
rat in a trap.

6. When he opens his mouth, it seems that this is only to change
whichever foot was previously in there.

7. He would be out of his depth in a parking lot puddle.

8. This man has delusions of adequacy.

9. He sets low personal standards and then consistently fails to
achieve them.

10. This employee should go far -- the sooner he starts, the
better.

11. This employee is depriving a village somewhere of an idiot.

12. Not the sharpest knife in the drawer.

13.  Got into the gene pool while the lifeguard wasn't looking.

14. A room temperature I.Q.

15. Got a full six-pack, but is missing the plastic thingy that
holds it together.
                  .................

     Thanks Bushdog, for passing these along to us.
________________________________________
If you enjoy this little 'e-zine' please show your
support by reading the ads and buying the products
advertised in the left margin.  They're all designed
to help you become the BEST OF THE BEST!

Your measure of yourself is VERY IMPORTANT!  How do
you measure up?    This may offer a clue! 





 





END OF TEMPO DISPATCH #37 Jan 5, 2000



Copyright Bill Powelson 1994 all rights reserved.