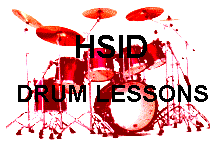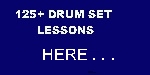 Lesson Menu #2 Intermediate & Advanced.
Lesson Menu #3
Advanced & Ultra-Advanced.
Lesson Menu #4
Text lessons: All levels.

PRODUCTS:

GET ALL THE PRODUCTS AT ONE LOW PRICE.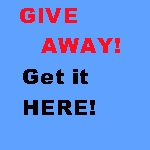 SURPRISES ABOUND . . .

For those with a bit of generosity in their soul.
CLICK HERE , to see what I mean.

Intermediate & Advanced
Drummers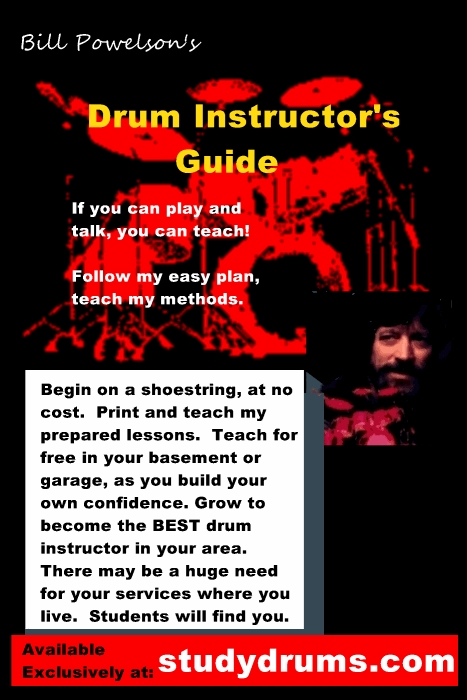 Your future is waiting.

ALL MUSICIANS
MASTER
ALL RHYTHM,

This FASCINATING WAY!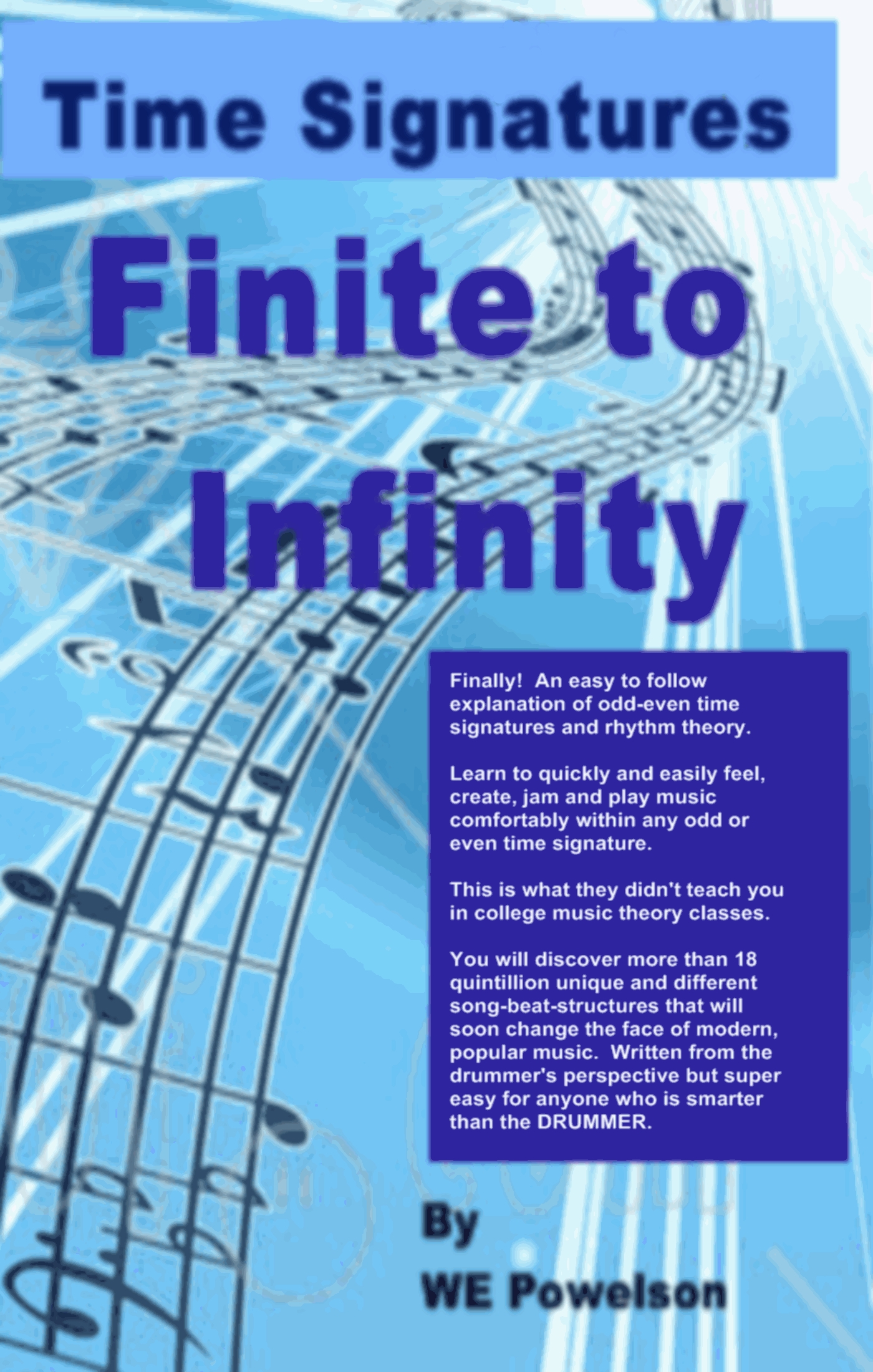 Discover the 'LOST KEY' for Unraveling ALL the mysteries of rhythm, and musical time.
This work is the crowning-achievement of my 50 year career, and it's my proudest accomplishment.
It contains the potential to help YOU change the face of modern music!
You'll love it! CLICK HERE to check it out completely!
You're in for a MAJOR surprise!

"PRE-SCHOOL DRUMMER?

YES!"
Can we teach rhythm
to pre-schoolers?

YES!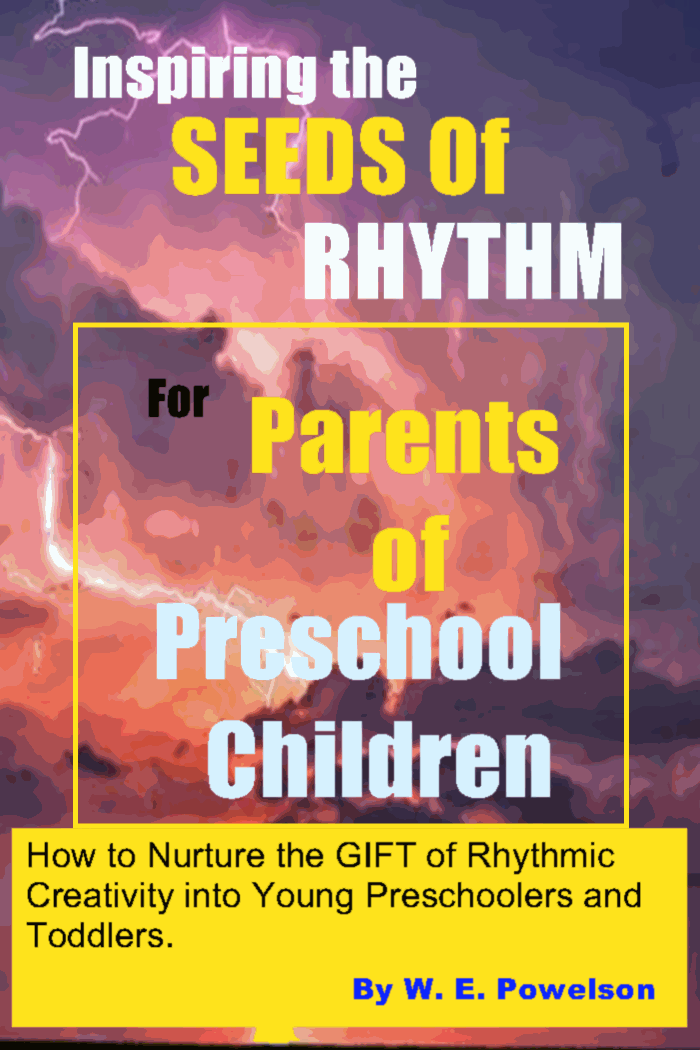 This is a very short course, designed to help adults plant the seeds of rhythm into children of nearly any age.

CLICK HERE

FREE ELECTRONIC BOOK BONUS (also included)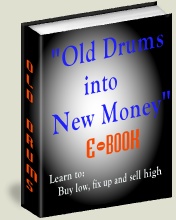 BUSINESS OPPORTUNITY:
MAKE BIG MONEY SELLING USED DRUMSETS!
* INSIDER HARDBALL-BUYING-TIPS AND SECRETS.
* UNIQUE RECOVERING SECRETS

Support this site and and gain an advetising bargain with the deal.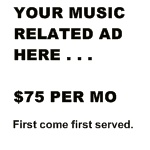 Place a permanent ad here.

GET ALL THE PRODUCTS AT ONE LOW PRICE.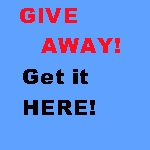 SURPRISES ABOUND . . .

For those with a bit of generosity in their soul.
CLICK HERE , to see what I mean.

Downloads * Drummers Trivia * Drummers Chat Rooms * Rudiments *
Digital Music * Knowledge Assessments * TD Archives * Drum Set Buyers Guide *
Bass-Player Jokes * Assembling a Drum Set * Parts of a Drum Set * About HSID * Video Troubleshooter

Bill Powelson's School of Drums




 Back to the Tempo Dispatch Archives  



ISSUE #75 \__\__\___TEMPO DISPATCH  ___/__/__/ Mar 5, 2003
         Monthly Newsletter / DRUM SET LESSONS
  Copyright Bill Powelson 2003 all rights reserved.
________________'IT'S ALL ABOUT DRUMS'______________
* Tips * Tricks * Hints * F*r*e*e Drumset-Lessons *
__________NOW more than 13,500+ SUBSCRIBERS__________

IN THIS ISSUE . . . (TABLE OF CONTENTS . . .)

(Article/lesson)
1. Teach to learn.

2. Humor:  JOKES 4 OLD FOLKS . . .


*  NEW: 
   ***  CHAT ABOUT DRUMS ***
   ONLINE CHAT, FOR DRUMMERS ONLY:
   E-mail a drummer friend and invite them
for an online chat.


http://pub9.bravenet.com/chat/show.php?usernum=762461667cpv=1

__________________________________
|_________Teach to Learn__________|

   Would you like to discover the number one
way to really learn to play drums?

IT'S THIS SIMPLE!
   *  Find an interested person and teach them
everything you know about drumming.

   If you know anything at all about drumming, teach it to
an interested friend.   
   It's amazing how much faster we learn when teaching others.
It causes us to take the time to think, and as we think,
we also learn at an accelerated rate.

   It really isn't all that difficult to stay one lesson
ahead of the student, yet it'll force you to continually
crack the books and study, in order to stay ahead.

   So . . . learn the five basic beats first!


   Master those beats and learn to adapt them to the
music you'll hear playing daily on the radio. 
   Then, find an interested student and teach them to
do exactly the same thing.

   The best potential students are those in the
9 to 14 age groups . . . but any age will do.

   I tend to get a lot of e-mail from parents of very
small children who want to see their offspring get
into drumming at a very young age.

   Children below age six can present a very different
set of challenges for the teacher.  It can often be
extremely difficult to hold the attention of a 4 or 5-year old.
   I'd like to offer a few tips concerning that, in this
lesson.

  
   TIPS FOR TEACHING A CHILD TO PLAY DRUMS.

   Try to get her/him playing along with any medium-to-slow,
8th rock tune asap . . . But, tackle it VERY SLOWLY, the
following way . . .

   Be VERY patient!  I've taught a lot of children
in that age group.  The trick is to plug your ears,
take a valium, grab a margarita and head for the
hammock (out back), much of the time.

   Let the child go at it on their own . . . A LOT!

NEVER MAKE THE CHILD TENSE . . .
AND NEVER CAUSE THEM TO CRY . . . 
   Scolding KILLS desire . . .

   Inject little short lessons (about 3 minutes) every
15 minutes or so . . . Let them bang and have fun, the rest
of the time.
   The BANGING is productive too!  They'll be strengthening
all those little muscles . . .

PROJECT #1 . . .

   LESSON #1, for both of you:

   *  FOCUS on teaching your child to FEEL & HEAR
the BACKBEAT.  Ask for the BACKBEAT lesson, if you haven't

found it yet.  I'll send it if you need it.

HERE IS HOW . . .
 
Make a FUN GAME of FEELING THE BACKBEATS . . .
   * PLAY RECORDINGS and clap along in-time with the SNARE
or repeating BACKBEATS of the music.  Get your child to follow
along with you . . . (clapping their hands.) 

   Mix with abundant hugs, smiling and laughter . . .  :>)
   (Some parents tend to become far too serious . . . It
makes me SCREAM at the parents when I see it.)

   When your child becomes tired or bored . . . BACK OFF.

   Do it for a little-while every day, until they can
feel the BACKBEAT instinctively . . .

   Here is a great past-time when you are riding in
the car, and listening to the radio. 
   Tap on the dash with one hand, and drive with
the other as the child claps in-time with you and
the music.
   Be careful!
   WATCH THE ROAD! (And, . . . Let me off at the next
corner, haha! :>)
  

   THEN (later) . . . TEST to see if your child can
find the BACKBEAT on their own, . . . WITHOUT your help.

   FROM THERE . . . Try to get the child repeating the   8th rock beat  fairly rapidly.

    You may have already been to the above page once . . .
but, this is for your child or sibling.  It may take a
month (or more) for the average pre-school youngster
to get this beat going, fast enough.

    ANYWAY . . . Once your student can
repeat the above 8th rock beat, rapidly . . .
put on a good 8th rock song, and head for
the hammock again, (and another Margarita, haha.)
    BOY!  . . . We're having fun, now!

    OK.  All you blue-noses can have a coke or glass of
lemonade.  I'm gonna go for the Margarita.

ANYWAY . . . THE POINT:
   Don't coach TOO MUCH as the music plays.  Your child will
eventually find the beat when there are FEWER distractions,
(we hope.)

   The child needs to FOCUS ON THE MUSIC and NOT on our
constant coaching . . . (It's even hard for me to pull
away at this point, in spite of my experience,
but it's the RIGHT thing to do.)

   The child's 'ear' will need some time to develop.  It
requires DEEP FOCUS and lazer-like CONCENTRATION,
ON JUST THE MUSIC. (No distractions.)

   It'll sound pretty awful at first . . . but after
enough songs . . . everything will eventually begin to
improve (we hope.)

   THE SONGS the child plays along with, will need to be THEIR
OWN PERSONAL FAVORITE SONGS.  Find 8th 4/4 songs that appeal to
the students VERY young musical taste . . .

   This may be Disney music, or 'Brittney Spears' may be
a good place to look. Go with nursery and Disney songs, if that's
what your child likes.  Much of the new 'Christian music'
is also especially great for the kids.

NOTE:  If your child has trouble operating the bass drum,
don't worry about it at first.  Focus on just the
hi-hat (right-hand) and Snare (left-hand) in the beginning.

   Once the young kids get into playing along with music for FUN,
they'll tend to progress almost as rapidly as older kids.
That's when the 'ear' and 'natural' abilities begin
to kick in. 

   Good luck to you both . . .
   If you hit a snag . . . e-mail me.  I've probably dealt

with all the same snags at least once in the last 38 years as a
private drum instructor.


   HERE'S ANOTHER 'FUN' GAME FOR THE KIDS . . .
   LISTEN to various songs . . . and make a game of pointing-out
the various PARTS OF THE DRUMSET, as the recorded drummer plays.

   *  Find the BASS drum in the music . . . try to get the
child to listen for just the BASS DRUM in the music. 
POINT a finger as you hear each repeating BASS DRUM (downbeat)
in a song . . . and have your child pat the right foot at
the same time, in-time with the music.

   Try POINTING at the floor as you pat your foot along
with the BASS DRUM parts . . . while ALSO slapping the left
hand on your thigh along with the SNARE BACKBEATS within
the recorded music.

...................................................
   I'm moving across the room . . . haha, this could
get dangerous! :>)
...................................................

   When the drummer plays a fill or roll on the TOMS . . .
point and say tom-tom . . . Go through the motions
of hitting the toms . . . 'air-drummer' style, even
when away from the drums.
   We don't have to be at the drumset to learn
or teach.  Imagination is a VERY important part
of the creative process. 

   Get the child listening and doing all these same
things. 

   It's much more difficult to hear the hi-hat and cymbal
parts . . . but when/if you DO hear them in a song, be
SURE to point it out to the child. 

IN SHORT . . .
   Teach the child to listen DEEPLY into the recorded music for
each-part of THEIR instrument, and they'll begin living their
instrument at nearly any age.

   You may just have a working drummer by age 10, this way!  :>)
   Good luck!
   I'll be in the hammock if you need me.  :>)
   Yes.  In Florida . . . March is hammock weather.


.......................................................

     Here online, many of you may find it easy to absorb
SEVERAL lessons per week, while others may need several weeks
on each lesson! 

     That's the advantage of online lessons!
_________________________________
|___________HUMOR? ______________|

JOKES 4 OLD FOLKS . . .

What's the best form of birth control after 50?
Nudity
~~~~~~~~~~~~~~~~~~~~~~~
What's the difference between a girlfriend and a wife?
45 lbs.
~~~~~~~~~~~~~~~~~~~~~~~
What's the fastest way to a man's heart?
Through his chest with a sharp knife.
~~~~~~~~~~~~~~~~~~~~~~~
Why do men want to marry virgins?
They can't stand criticism.
~~~~~~~~~~~~~~~~~~~~~~~
Why is it so hard for women to find men that
are sensitive, caring, and good looking?
Because those men already have boyfriends.
~~~~~~~~~~~~~~~~~~~~~~~
What's the difference between a new husband and a new dog?
After a year, the dog is still excited to see you.
~~~~~~~~~~~~~~~~~~~~~~~
What makes men chase women they have no intention of marrying?
The same urge that makes dogs chase cars they have no
intention of driving.
~~~~~~~~~~~~~~~~~~~~~~~
What do you call a smart blonde?
A golden retriever.
~~~~~~~~~~~~~~~~~~~~~~~
Why does the southern bride always wear white?
Because it's good for the dishwasher to match the stove and
refrigerator.
~~~~~~~~~~~~~~~~~~~~~~~
How do you know when you're leading a pathetic life?
When a nymphomaniac tells you, "Lets just be friends."
~~~~~~~~~~~~~~~~~~~~~~~
Why did God create alcohol?
So ugly people could have sex, too.
~~~~~~~~~~~~~~~~~~~~~~~
What did the blonde say when she found out she was pregnant?
"Are you sure it's mine?"
~~~~~~~~~~~~~~~~~~~~~~~
Why does Mike Tyson cry during sex?
Mace will do that to you.
~~~~~~~~~~~~~~~~~~~~~~~
Why do men find it difficult to make eye contact?
Breasts don't have eyes.
~~~~~~~~~~~~~~~~~~~~~~~
What's the difference between a Southern zoo and a Northern zoo?
A Southern zoo has a description of the animal on the
front the cage, along with a recipe.
~~~~~~~~~~~~~~~~~~~~~~~
What's the Cuban National Anthem?
Row, row, row your boat.
~~~~~~~~~~~~~~~~~~~~~~~

What's the difference between a Northern fairytale and a Southern
fairytale?
A Northern fairytale begins "Once upon a time."
A Southern fairytale begins "Y'all ain't gonna believe
this stuff."


Thanks to Jim Casey
for sending these thoughts . . .

vermontdrums.com




 



 Are you among the 95% good, or the 5% bad?
FIND OUT HERE:



END OF TEMPO DISPATCH #75 Mar 5, 2003



Copyright Bill Powelson 1994 all rights reserved.