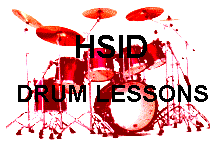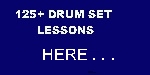 Lesson Menu #2 Intermediate & Advanced.
Lesson Menu #3
Advanced & Ultra-Advanced.
Lesson Menu #4
Text lessons: All levels.

PRODUCTS:

GET ALL THE PRODUCTS AT ONE LOW PRICE.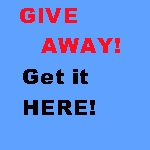 SURPRISES ABOUND . . .

For those with a bit of generosity in their soul.
CLICK HERE , to see what I mean.

Intermediate & Advanced
Drummers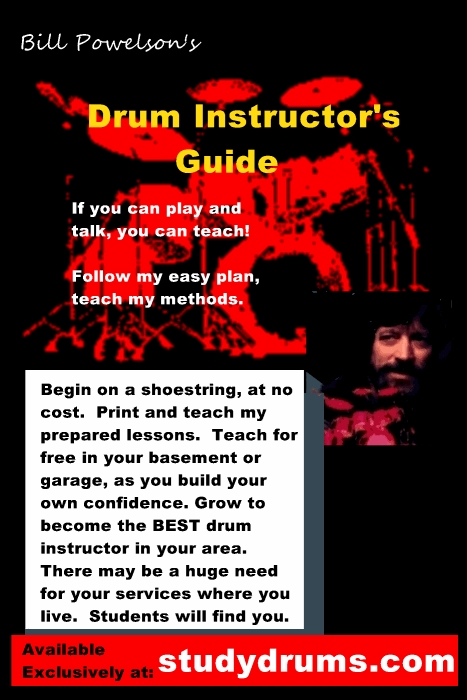 Your future is waiting.

ALL MUSICIANS
MASTER
ALL RHYTHM,

This FASCINATING WAY!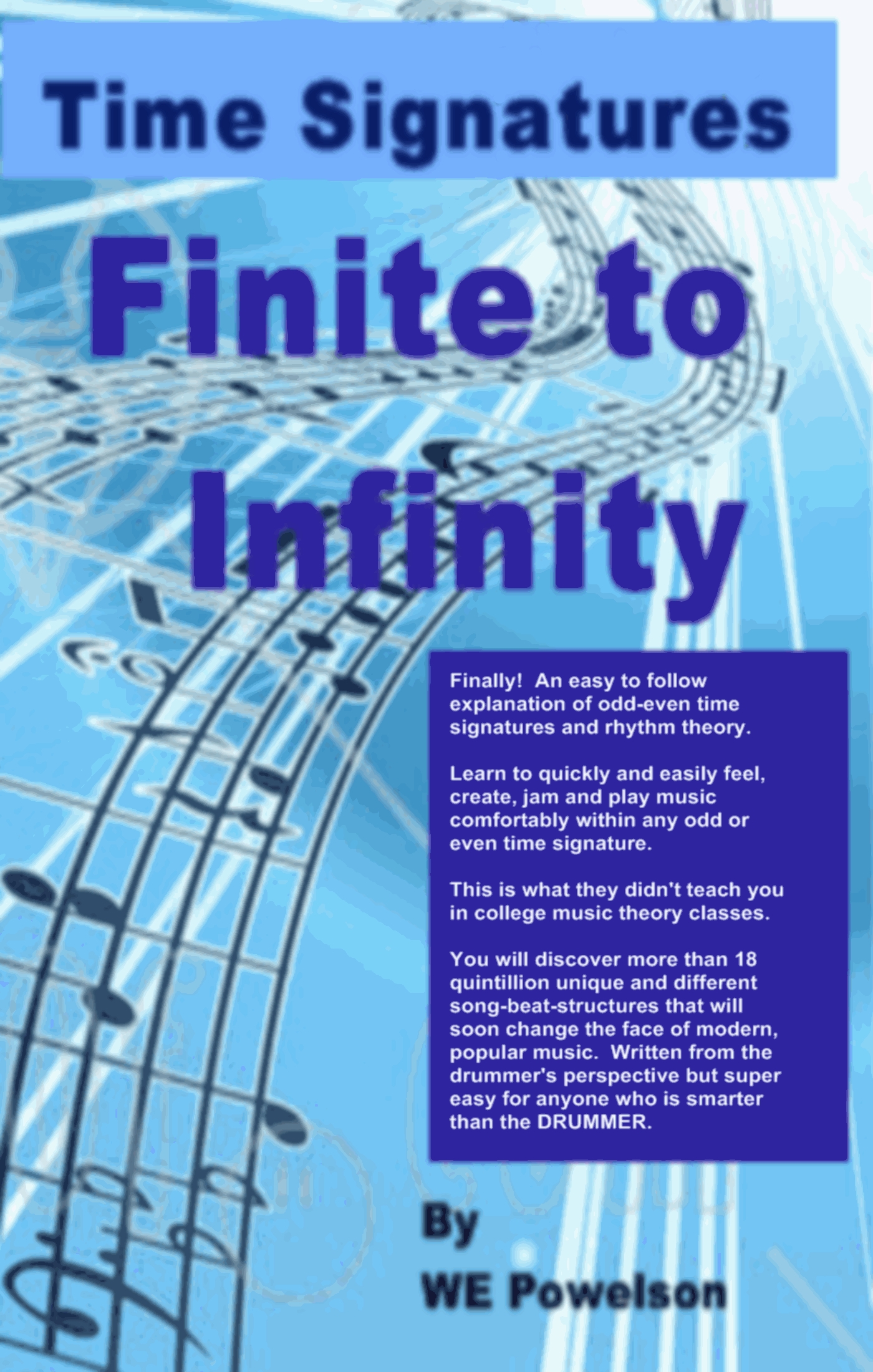 Discover the 'LOST KEY' for Unraveling ALL the mysteries of rhythm, and musical time.
This work is the crowning-achievement of my 50 year career, and it's my proudest accomplishment.
It contains the potential to help YOU change the face of modern music!
You'll love it! CLICK HERE to check it out completely!
You're in for a MAJOR surprise!

"PRE-SCHOOL DRUMMER?

YES!"
Can we teach rhythm
to pre-schoolers?

YES!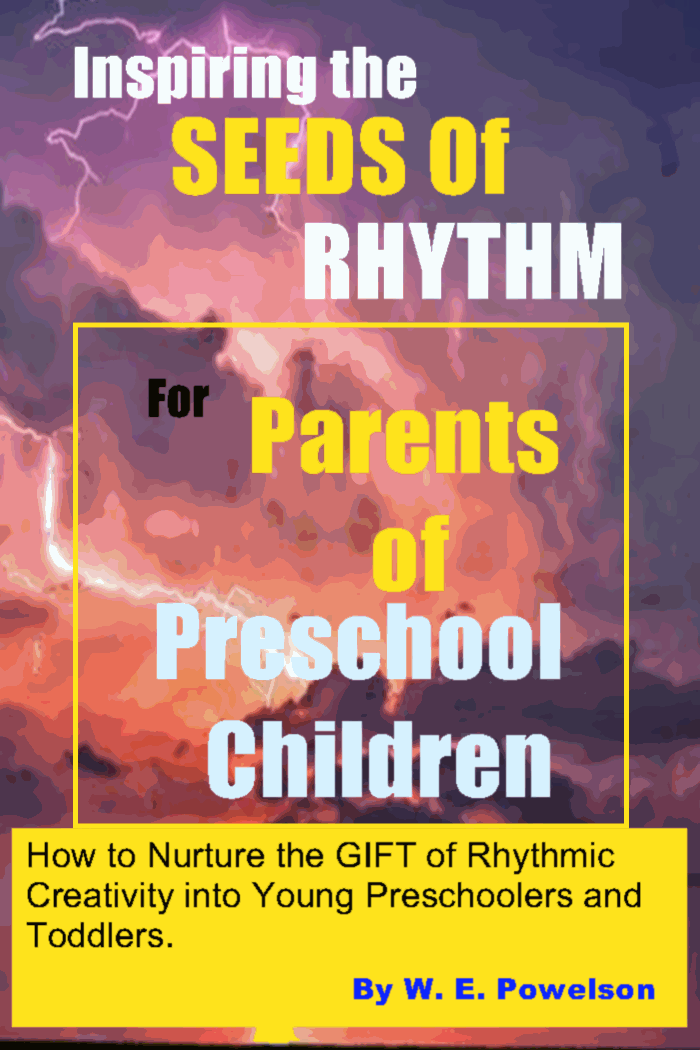 This is a very short course, designed to help adults plant the seeds of rhythm into children of nearly any age.

CLICK HERE

FREE ELECTRONIC BOOK BONUS (also included)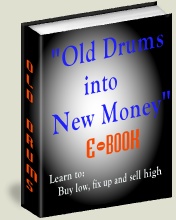 BUSINESS OPPORTUNITY:
MAKE BIG MONEY SELLING USED DRUMSETS!
* INSIDER HARDBALL-BUYING-TIPS AND SECRETS.
* UNIQUE RECOVERING SECRETS

Support this site and and gain an advetising bargain with the deal.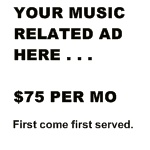 Place a permanent ad here.

GET ALL THE PRODUCTS AT ONE LOW PRICE.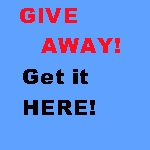 SURPRISES ABOUND . . .

For those with a bit of generosity in their soul.
CLICK HERE , to see what I mean.

Downloads * Drummers Trivia * Drummers Chat Rooms * Rudiments *
Digital Music * Knowledge Assessments * TD Archives * Drum Set Buyers Guide *
Bass-Player Jokes * Assembling a Drum Set * Parts of a Drum Set * About HSID * Video Troubleshooter

Bill Powelson's School of Drums




 Back to the Tempo Dispatch Archives  


ISSUE #73 \__\__\___TEMPO DISPATCH  ___/__/__/ Jan 5, 2003
         Monthly Newsletter / DRUM SET LESSONS
  Copyright Bill Powelson 2003 all rights reserved.
________________'IT'S ALL ABOUT DRUMS'______________
* Tips * Tricks * Hints * F*r*e*e Drumset-Lessons *
__________NOW more than 13,500+ SUBSCRIBERS!__________

IN THIS ISSUE . . . (TABLE OF CONTENTS . . .)

(TWO FEATURE ARTICLES): (Drum set techniques)

1a.  SPECIAL HELP WITH PUNK, METAL, JAZZ,
REGGAE, FUNK, C&W, GOSPEL, etc., etc.

1b. TIPS FOR READING Drum Notation.

2. Humor: 'REPEAT AFTER ME . . .!'

__________________________________
|____2 FEATURE ARTICLE/LESSON(S)__|

PART 1a. 
SPECIAL HELP WITH: Punk, Metal, Jazz, Reggae,
C&W, Funk, Gospel, Rap, Hip-Hop, etc., etc.


     I'VE NOTICED from incomming e-mail . . .
     A HUGE number of VERY dedicated drum set students
are ONLY interested in learning to play ONE OR TWO
of THEIR favorite styles of music, like Punk, Metal,
Reggae, Jazz, Blues, C&W, Religious, Gospel, etc., etc.
    That's 'cool'! 
    I agree with that perspective COMPLETELY!

............................................................
BUT . . .
    IT'S AS IF these people believe that their particular
FAVORITE music styles are vastly different in some way,
from ALL THE OTHER MUSIC STYLES (GENRES) IN THE WORLD.
    Those poor disillusioned people couldn't be more wrong!
.............................................................
 
* * *  PLEASE BE AWARE * * *

    Your FAVORITE music style is really not much different
than ANY other music style you may choose to study and
play.

    ALL  DRUMMERS need a WELL ROUNDED KNOWLEDGE BASE, no matter
which style of music they may prefer. 
    Knowledge is knowledge!
    Technique is technique!  We'll need all we can get OF BOTH,
regardless of our musical preferences and tastes.

    YES!
    I DO TOTALLY AGREE that ALL students should pursue
THEIR OWN 'FAVORITE MUSIC TASTES', in the beginning!
    IT'S VERY IMPORTANT TO DO THAT!
    But, don't MISS the following point . . .

    LEARN THIS VERY IMPORTANT FACT, RIGHT NOW!

     * ALL MUSIC follows the SAME rhythm patterns. 
     * If we drummers KNOW those patterns, it'll mean we can
EASILY play 'ANY AND ALL' MUSIC, . . . ANY TIME!

THE POINT . . .
     * As we learn to play our own personal favorite music
styles . . . we are ALSO learning ALL OTHER music styles
at the SAME time.

OR . . . Said another way . . .
     * ONCE WE'VE BECOME GREAT AT OUR CHOSEN FAVORITE
STYLE(S) . . . WE'LL BE ONLY STEPS AWAY FROM BEING GREAT
AT 'ANY' STYLE.

     Jazz, Metal and Punk styles are a big part of
that process, and they are ALL covered, within this
COMPLETE 115-lesson course . . .


FOR EXAMPLE:  HERE'S YOUR PROOF!
    (Here's some special, specific, help with PUNK, METAL
AND JAZZ.)

     PUNK, METAL AND JAZZ STYLES are 'often' based
in QUARTER-NOTE 4/4 beat patterns or CUT-TIME 2/4.
(Both beat structures are essentially the same
thing, . . . generally speaking.)

X X X X <--- HAT
    S    S <--- SNARE
B     B     <--- BASS
 
    This does NOT mean that ALL the music in those styles
will be based totally or entirely in QUARTER-NOTE 4/4 or
2/4. 
    It's more like . . . A given PERCENTAGE of
the music in those styles will require full
and complete knowledge of Quarter 4/4 (or Cut-time 2/4)
beat variations.  We'll still need complete knowledge
of ALL OTHER beat/roll structures too!

NOTE:
    There are potentially 65,536 variation possibilities
within the above Quarter-note 4/4 beat structure (ie; Punk,
Metal, Jazz.) 

    How many of those 65,536 variations can you play
RIGHT NOW?

    TO FURTHER YOUR ABILITIES WITH  'QUARTER-NOTE 4/4' Click here.


MORE ABOUT PUNK, METAL AND JAZZ . . .

    *  NEARLY AN INFINITE NUMBER OF FILL OR ROLL
TECHNIQUES are possible within QUARTER-NOTE 4/4, too!
(ie; I'm STILL talking about Punk, Metal, Jazz!) 

    *  The GOOD NEWS is, those same fills and
rolls may also be useful within (nearly) any other
beat framework TOO.  There's a LOT of bleed-over,
or interchangability . . . with ALL the fills.

    WHAT'S THE POINT?
    *  Master ALL fill TECHNIQUES . . . then play
them ANYWHERE, ANY TIME, IN ANY SONG as needed!

HOW DOES IT WORK?
    (FOR PAID STUDENTS ONLY:

    Master these 8 fills (below), and gain a million (OR MORE)
other fills by proxy!
    TAP THE MOTHERLOAD of ALL fill techniques, in
this lesson . . .

 Better Drum Fills.


REGGAE:

     REGGAE is primarily based in 8TH 4/4 (aka; 8th 'ROCK)
Remember, there are 4.3 BILLION potential variations of that
beat framework, which will also include Funk, Fatback, Soul,
C&W, Gospel. . . (and nearly ANY genre we might mention.)
     YES! 
     IT'S TRUE! 
     BELIEVE IT!

     *  But . . . there's one subtle difference between
REGGAE STYLES . . . and ALL the others!

     *  Reggae drummers tend to attack the 4.3 Billion
possible 8th 4/4 variations a little differently . . .

     WHAT IS THAT SUBTLE DIFFERENCE?

     FIND THE ANSWER, HERE:

 Reggae & Ska.


     I try very hard to make these lessons BETTER
than private lessons . . . Most of the paid students agree
that it IS MUCH EASIER to learn from this course . . .
than with EXPENSIVE, private, one-on-one, weekly lessons.
     WHAT IF IT'S TRUE?

.........................................

FEATURE ARTICLE / PART 1B . . .

PART 1b.  *  Tips for READING NOTATION:

    An extremely heavy majority of the E-mail I receive,
comes from dedicated drum students (young and old) who desire

to improve their SIGHT-READING SKILLS . . .
    It seems that I might help those people
most, by RE-AFFIRMING the following . . .

READING DRUM NOTATION:
     Reading drum notation is a SEPARATE ART
from PLAYING.  Remember that always!  It takes
a lot of READING PRACTICE to become a proficient
reader!  The MORE we read . . . the BETTER we
get at reading.
     On the other hand . . . proficiency with
reading does not guarantee that we will also
become GREAT DRUMMERS! 
     Playing FROM THE HEART, (BY FEEL) is
JUST as important! In fact, it 'may' be MORE Important!

CONCLUSION:
     WE NEED BOTH ARTS!

A SENSIBLE SOLUTION . . .
     If we are learning PRACTICAL, USEABLE
ONSTAGE techniques as we READ . . . then the inherently
boring process of reading becomes FUN, as we also
STREAMLINE our ability to PLAY FROM THE HEART! 

     This ONLINE Homestudy Course is designed to
teach you to read in exactly this SAME, FUN, PRACTICAL
WAY.

POINT: 
     *  Every morsel of written notation in the
course has been taken directly from onstage
experience over a 50-year developmental process,
(both, onstage and in my own private teaching studios!)

     You'll absorb it ALL, like a sponge . . . BECAUSE
IT'S FUN! 
     EVERYTHING YOU'LL LEARN . . . WILL BE,
PRACTICAL, USEABLE 'ONSTAGE' KNOWLEDGE! 

    THE MAIN FOCUS HERE, IS TO TEACH YOU TO,
'PLAY FROM THE HEART' AND 'READ DRUM NOTATION'
TOO, as you have a GREAT TIME, jamming with YOUR
favorite recordings!
    * Jamming with recordings will help prepare you
for the pro-gigs to come later.
    * By learning those jamming techniques via WRITTEN NOTATION,
we will accellerate and expand your learning-curve in TWO 
DIRECTIONS at the SAME TIME.

    EVERYTHING . . . you'll study in this
course is SOMETHING YOU WILL NEED, as you PLAY
FROM THE HEART, in the REAL PROFESSIONAL WORLD
of pop music (ALL STYLES), and with live onstage
professional 'live' bands OF VIRTUALLY EVERY TYPE,
STYLE AND GENRE.

    Isn't THAT your goal? 
    It SHOULD be! 

    It's all in THE DESIGN of this course! 
    So . . . if your reading skills are weak . . .
start at the URL below:

    THIS IS THE ONLY 'READING LESSON' YOU WILL
NEED FOR MANY LESSONS TO COME!  TRUST ME!  BY THE
TIME YOU HAVE FINISHED THIS COURSE . . . YOU'LL NOT ONLY BECOME
AN EXCELLENT READER . . . YOU'LL ALSO, (and more importantly)
BECOME A GREAT PLAYER! 


 Reading Drum Notation. 



.......................................................

     Here ONLINE . . . Many of you may find it easy to absorb
SEVERAL lessons per week, while others may need several weeks
on each lesson! 

     THAT'S THE ADVANTAGE of online lessons!

...............................................

_________________________________
|___________HUMOR? ______________|

EVERYONE, PLEASE REPEAT AFTER ME:
  
1. I will NOT get bad luck, lose my friends,
  or lose my mailing lists if I don't forward
  an e-mail. 
  
  2. I will NOT be blessed if I DO forward a e-mail.
   
  3. Bill Gates is NOT going to send me money,
  and "Victoria's Secret" doesn't know anything
  about a gift certificate they're supposed to send.
   
  4. Ford will NOT give me a 50% discount even 
  if I forward my e-mail to over 50 people.
   
  5. I will NEVER receive coupons or freebies
  from Coca Cola, Cracker Barrel, Old Navy,
  (especially Microsoft) or anyone else if I
  send a e-mail to at least 10 people.
   
  6. The phrase "This really happened..."
  is never true ... NEVER--NEVER !!
   
  7. There is NO SUCH THING as an e-mail
  tracking program, and I am not STUPID
  enough to think that someone will send
  me $100 for forwarding an e-mail to 10
  or more people.
   
  8. There is NO kid with cancer through
  the Make-a-Wish program in England
  collecting anything!
   
  9. The government does not have a bill
  in Congress called 901B (or whatever
  they named it this week) which, if passed,
  will enable them to charge us 5 cents for
  every e-mail we send.
 
  10. There will be NO dancing, singing,
  waving, colorful flowers, characters,  
  or other program that I will receive
  immediately after I forward an e-mail.
  ZILCH, NONE, ZIP, ZERO, NADA!
   
  11. The American Red Cross will NOT
  donate 50 cents to certain individuals
  dying of some never-heard-of disease
  for every e-mail address I send this to.
  The American Red Cross RECEIVES
  donations.
   
  12. And finally, I WILL NOT let morons
  guilt-trip me into sending things by telling
  me I am not their friend or that I don't believe
  in God. God seemed to get along okay
  before e-mail!
..................................................  

  Now, repeat this to yourself until you have it
  memorized,
   
  Then send it to at least 5 of your friends before
  the next full moon or you will be constipated for
  the next three months and all of your hair will
  fall out.
 
Thanks (again) to:  Jim Casey . . .

vermontdrums.com



 



Your future career may LITERALLY depend on  THIS IDEA.



END OF TEMPO DISPATCH #73 Jan 5, 2003



Copyright Bill Powelson 1994 all rights reserved.