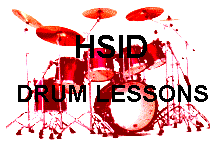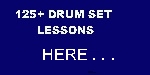 Lesson Menu #2 Intermediate & Advanced.
Lesson Menu #3
Advanced & Ultra-Advanced.
Lesson Menu #4
Text lessons: All levels.

PRODUCTS:

GET ALL THE PRODUCTS AT ONE LOW PRICE.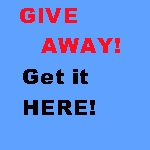 SURPRISES ABOUND . . .

For those with a bit of generosity in their soul.
CLICK HERE , to see what I mean.

Intermediate & Advanced
Drummers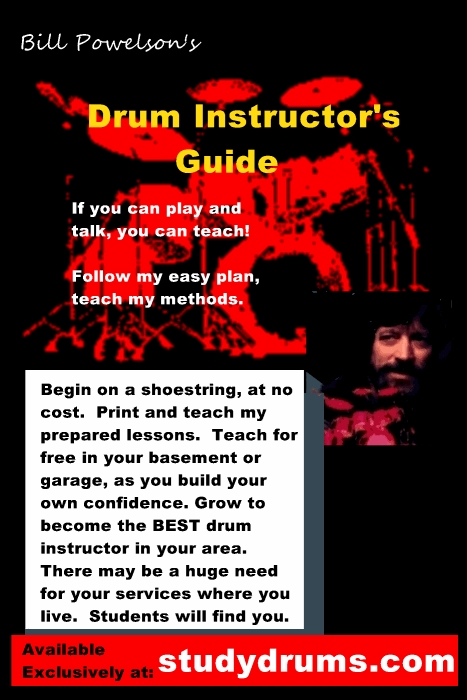 Your future is waiting.

ALL MUSICIANS
MASTER
ALL RHYTHM,

This FASCINATING WAY!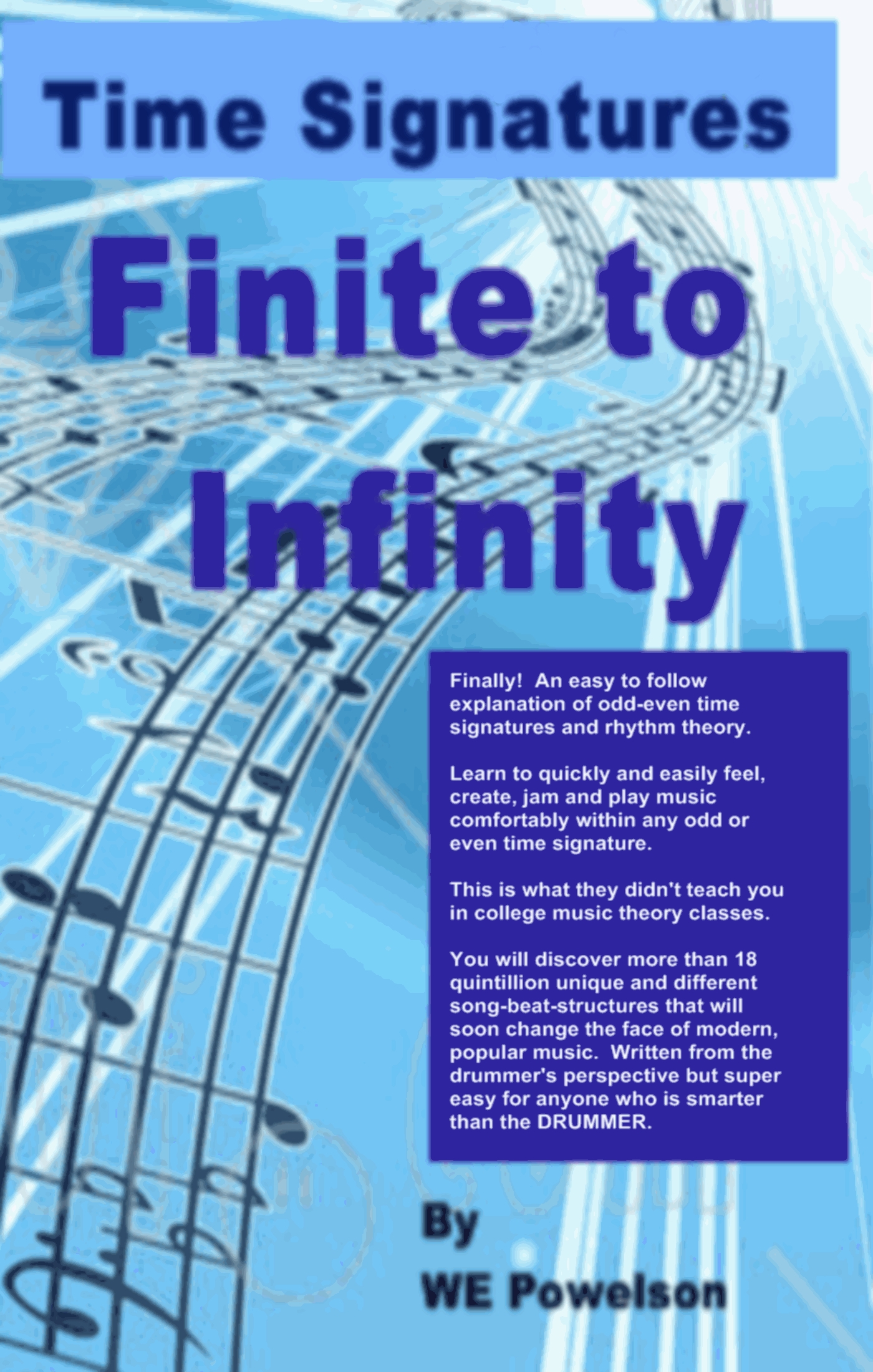 Discover the 'LOST KEY' for Unraveling ALL the mysteries of rhythm, and musical time.
This work is the crowning-achievement of my 50 year career, and it's my proudest accomplishment.
It contains the potential to help YOU change the face of modern music!
You'll love it! CLICK HERE to check it out completely!
You're in for a MAJOR surprise!

"PRE-SCHOOL DRUMMER?

YES!"
Can we teach rhythm
to pre-schoolers?

YES!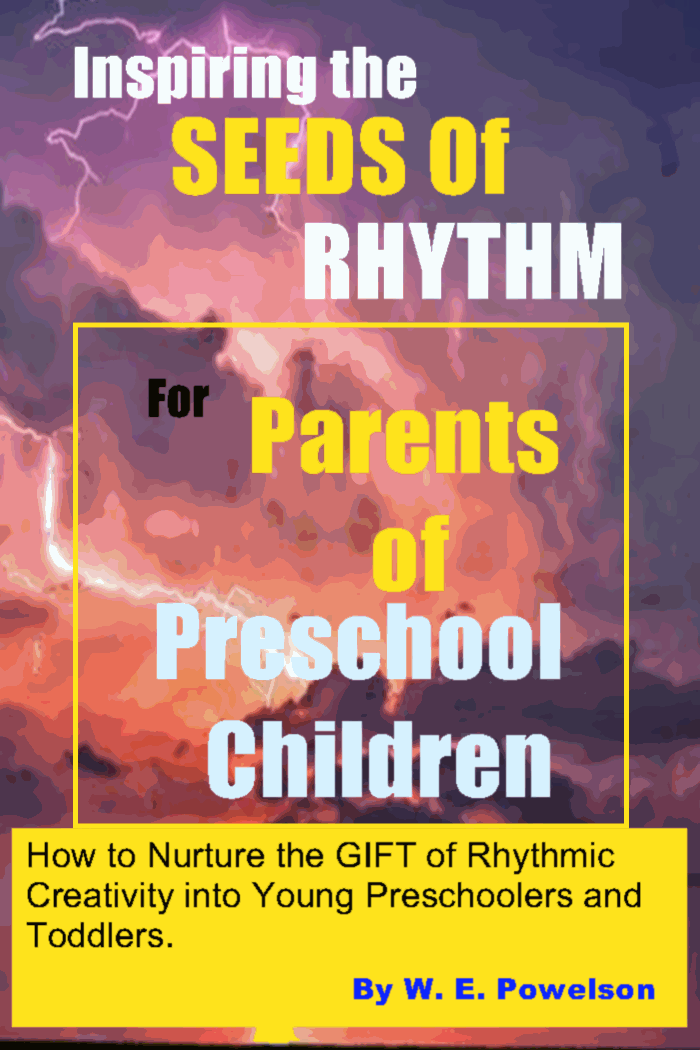 This is a very short course, designed to help adults plant the seeds of rhythm into children of nearly any age.

CLICK HERE

FREE ELECTRONIC BOOK BONUS (also included)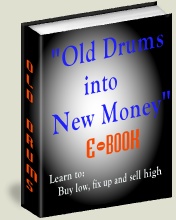 BUSINESS OPPORTUNITY:
MAKE BIG MONEY SELLING USED DRUMSETS!
* INSIDER HARDBALL-BUYING-TIPS AND SECRETS.
* UNIQUE RECOVERING SECRETS

Support this site and and gain an advetising bargain with the deal.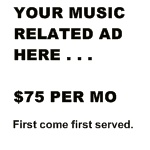 Place a permanent ad here.

GET ALL THE PRODUCTS AT ONE LOW PRICE.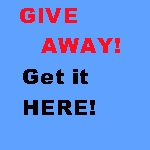 SURPRISES ABOUND . . .

For those with a bit of generosity in their soul.
CLICK HERE , to see what I mean.

Downloads * Drummers Trivia * Drummers Chat Rooms * Rudiments *
Digital Music * Knowledge Assessments * TD Archives * Drum Set Buyers Guide *
Bass-Player Jokes * Assembling a Drum Set * Parts of a Drum Set * About HSID * Video Troubleshooter

Bill Powelson's School of Drums




 Back to the Tempo Dispatch Archives  


ISSUE #70 \__\__\___THE____/__/__/ Oct 5, 2002
_______________TEMPO DISPATCH ___________
Newsletter For Drummers and Drumming Enthusiasts
Copyright Bill Powelson 2002 all rights reserved.
__________'IT'S ALL ABOUT DRUMS'______________
Tips * Tricks * Hints * F*r*e*e - Lessons *
_________NOW more than 13,500+ SUBSCRIBERS!__________

IN THIS ISSUE . . .

2 FEATURE ARTICLE(S):

(Two feature Lessons, this month)
1. *  32nd Doubles, / Fills n SOLOS

PLUS, A SURPRISE BONUS-TIP. . .
   *  DRUM-SIZES AND COMMON-SENSE.

2. Humor: Mis-guided quotes from Bible-class.

_____________________________________
|__________FEATURE ARTICLE___________|

    Here's a couple of tricks that may help set your
'creativity' wheels in motion . . .

    *  Learn to use 'open' 32ND doubles with 16th rock,
then get into a habit of using that 'fill' with all
songs of that beat category.  It'll be VERY EASY to get used to,
because it's a very fun and IMPRESSIVE way to use doubles.
It's the same as 32nd Singles, BUT you'll be mastering
the 'ALL IMPORTANT' double-stroke pattern as you have fun
jamming with music.

NOTE:
   STUDENTS SHOULD BEGIN THIS LESSON BY REVIEWING

 'THE 16TH ROCK VARIATION' LESSON.

   First, just try to understand 'SOME' of the
4-Billion 16th 4/4 beat variations, that exist.  How
many of those permutations do you use REGULARLY as you
jam?  Test yourself!  Actually count the variations
you regularly use, play and know . . . then compare your
current ability, against that VERY BIG 4-Billion number. 
Could you possibly need a little work here?

NEXT TIP . . .
   *  DOUBLES AGAIN . . . Learn to play 16th Doubles
with 8th rock, Swing and Shuffle. It's just like
the 16th Singles you already play . . . but different
strokes.

   The advantage comes as we begin to move doubles AROUND
THE SET, (See last tip at the bottom of this topic.)

   *  AGAIN, DOUBLES ARE a good '8th-note fill' with 4th rock.
TEST YOURSELF AGAIN, AS YOU USE DOUBLES WITH 'SOME' OF THE
65,356 POSSIBLE  QUARTER-ROCK BEAT POSSIBILITIES:

   In fact . . . Doubles are a great fill, and they work VERY
well with about ANY beat or song . . . Just like the
Singles you probably play already. You'll be changing
the stroke pattern, that's all.  But, by changing the
stroke pattern, you will open yourself to MILLIONS
of new TONAL VARIATIONS around the toms . . .


NEXT TIP . . .
   As you watch ALL the great movies
on TV . . .

   Grab a couch pillow, a pair of sticks and go to work.
   Practicing 32nd DOUBLES on a soft (no bounce) pillow
will develop your muscles AND SPEED, at twice the rate.

   Yes!  Practice those 16th and 32nd doubles ALL
the way through the movie . . . SEVERAL MOVIES!
DO IT ALL THE TIME!

   BE SURE TO 'PAT' YOUR FOOT ON THE FIRST OF EVERY
8, TO DISTINGUISH 16THS:

   (Change the font to Courier New .9 if the fonts shift
when displayed in your e-mail app.)

R R L L R R L L 
B
   You're playing half-notes on the bass.  It'll
make more sense as you drop this into an 8th rock song.

   ALSO LEARN TO PAT YOUR FOOT ON THE FIRST OF EVERY
16, TO DISTINGUISH 32NDS.  You'll understand
what I mean as you drop them into 16th rock. (Dancebeat #1)



                       R R L L R R L L  <-- Hi tom?
R R L L R R L L                         <-- Snare 
B                                              <-- Bass

    'Think' in groups of 8 . . . just OMIT that
middle bass drum.  Mastering this will make it easy
to drop 32nd doubles into 16th rock.

              * * *  SOLO BONUS * * *

FINAL TIP:  (Double Stroke SOLO) AT THE DRUM SET.
    TRY THIS . . .
    *  Right hand on the floor tom . . . (or right hi-tom.)
    *  Left hand on the left hi-tom.

   Now play 16th doubles in SLOW, but steady tempo . . .

   It may even sound better to play them this
way . . .
      L L  <-- Left Hi-tom
R R       <-- Floor tom (or other)
B          <-- Bass

   With the bass on the first of every 4, they are
still 16ths . . . but you'll now be playing quarter
notes on the bass.

   Later . . . begin moving from drum to drum . . . altering
the volumes . . . adding rimshots . . . HAVE FUN!  Shift your
hands all over the set, but maintain the (bass) tempo
and the stroke pattern. Strive to achieve all the
tonal permutations you can discover . . . without losing
tempo.
   Keep it steady . . . but keep it moving from drum to
drum, even to the cymbals.  Throw in a few stops and starts,
but always keep that bass going. 
   It doesn't have to be fast!  Keep it slow and steady!
Think . . . "Jungle drums".

   Yes it's true . . .!
   This is a CLASSIC SOLO, but NOT an antique! I flipped
on the tube the other day and this same solo-technique was
occurring as the background, for a VERY MODERN automobile
commercial.
   I've also heard some of the new, young Punk drummers using
the same technique in recent hit-recordings.
   Then again, I remember hearing a lot of the old masters,
like Gene Krupa and Cozy Cole using this same technique too. 
   This solo technique will probably NEVER die. Some
techniques are so CLASSIC, they never really get old.  This
is ONE of them!

   This E-note NEEDS a sound file.  If you could hear
all this, it would grab you by the EARS and make you
WANT to learn it.

   Hmm . . .
   It's another new project I'll be adding to the password
site, soon.  BET ON IT!
   
   Good luck with it!  Have fun!  :>

................BONUS ARTICLE-TIP ..............


Here's a short BONUS topic . . .
DRUM SIZES AND COMMON-SENSE . . .

     A student has asked about Piccolo snares
and would like to know why MORE drummers don't
use them as the snare-size of choice. They're cleaner,
snappier and sharper in tone.
     Thanks for making a great point, Joe.

     This student has a very valid point.  It's a great
question to ponder!

     I've been using the standard 5" X 14"
snares ALL my life (over 50 years now.), but
never a 3" X 14", Piccolo!

     The standard 5" X 14" size is traditionally
recommended and used by almost EVERY ONE.  Maybe
I've always followed tradition . . . rather than
'THINKING' for myself.
     I'm wondering how many of us are guilty of that.

     Now, at age 61 . . . I laugh at my own ignorance.
(I'm admitting my own embarrassing stupidity, here.  It's a
rare day indeed!)

     Hopefully, this will get a few of you thinking,
and it may even help some of you learn to TRUST
YOUR OWN INSTINCTS!
  
     I LOVE THE TONES PRODUCED BY THE PICCOLO SNARES!
     How about you?  

     Why is the hollow, ringing, boing, boing sound of
the traditional-sized (5" X 14") snare, so unanimously
preferred?

     I don't know!  Especially, since the advent of
microphones and P.A. equipment!  Would anyone dare say that
the Piccolo snares lack volume?

     Piccolo snares were originally intended for small band,
and concert situations where the volume of a larger snare might
be too boomy and ringy. 

     I now realize that I've ALWAYS, tried to tune my standard
5" X 14" snares to sound 'LIKE' a Piccolo!  Yet, I've never
owned a Piccolo snare! 
     Why?
     Because I've always followed traditional-thinking,
WITHOUT THINKING FOR MYSELF, that's why.
     That's 50 years in the 'duh-zone' if you ask me
now, haha!
     My NEXT snare will be a Piccolo!

     If you like the Piccolo snares as I do . . . Add one to
your set!  Use a microphone if it isn't loud enough on stage.
(It's a rare situation when the snare isn't loud enough,
anyway.)
     Buy the snare that PLEASES YOUR EAR!

     I've recently changed my thinking about BASS DRUMS TOO.
     The 22" bass is the standard, but a 20" will please MY
EAR every time, when ptoperly tuned and muffled. 

     Why have I always played on 22" bass drums?

     I've followed traditional-thought and ended up in
the 'Duh-zone', once again.

     Don't let traditional-thought dictate what YOU like!
That's my advice to all who are starting out.

     Experiment!
     Experience and play on everything you
can . . . then shut-out all other opinions as you
decide what YOU want to  'MARRY'.

     It's almost like choosing a spouse . . .
     *  If a BIG and ROTUND sound drives you crazy, then
go for ROTUND!
     *  If THIN AND SNAPPY lights your fire, then go for
that.
    
     We do tend to marry our drums! Our drumset
should please US, first.
   
     Don't spend your money on what someone else tells you
THEY like.  Buy what YOUR ears are telling you THEY want
to hear.

     Here ONLINE . . . Many of you may find it easy to absorb
SEVERAL lessons per week, while others may need several weeks
on each lesson!  That's the advantage of online lessons!

........................................................
_________________________________
|___________HUMOR? ______________|

Humorous MIS-interpretations
of Biblical-teachings, by Children:

These mis-guided quotes were given by children
in an actual bible-study class . . .


In the Beginning...
•In the first book of the Bible, Guinessis,
God got tired of creating the world, so He
took the Sabbath off.

•Adam and Eve were created from an apple tree.

Moses Did All This?
•Moses led the Hebrews to the Red Sea, where
they made unleavened bread, which is bread made
without any ingredients.

•The Egyptians were all drowned in the dessert.
•Moses went up on Mount Cyanide to get the Ten Amendments.
•Moses died before he ever reached Canada.

The Ten Commandments
•The First Commandment was when Eve told Adam
to eat the apple.
•The Fifth Commandment is 'Humor thy father and mother.'
•The Seventh Commandment is 'Thou shalt not admit adultery.'

Noah and the Ark
•Noah built an ark, which the animals came on to in pears.
•Noah's wife was called Joan of Ark.

The Women of the Bible
•Lot's wife was a pillar of salt by day, but a ball
of fire by night.
•Samson was a strong man who let himself be led astray
by a Jezebel like Delilah.

The Bible's VIPs
•Joshua led the Hebrews in the battle of Geritol.
•The greatest miracle in the Bible is when Joshua
told his son to stand still, and he obeyed him.
•David was a Hebrew king skilled at playing the liar.
•David fought with the Philatelists, a race of people
who lived in Biblical times.
•Solomon, one of David's sons, had 300 wives and 700 porcupines.

Twists on the New Testament
•The people who followed the Lord were called the 12 decibels.
•The epistles were the wives of the apostles.
•St. Paul cavorted to Christianity.
•Paul preached holy acrimony, which is another name for marriage.
•In some religions a man can have many wives, and this is called
polygamy. In our religion a man can have one wife, and this is
called monotony.

..........................................................
I stole these from the Netscape site . . . 
I Just couldn't resist placing them here.
..........................................................

   The SPAM FILTERS AT AOL, MSN, HOTMAIL, YAHOO,
AND OTHER SERVICES ARE DRIVING ME CRAZY!
THEY'RE KILLING MY WILLINGNESS TO KEEP
THIS AS A F*R*E*E service. 

DID YOU KNOW . . .
    Any use of that word F*R*E*E, (coded here),
may cause your spam filters to trash
the e-mails I've worked so diligently
to send to you. 

PLEASE SET YOUR SPAM FILTERS TO RECEIVE E-MAIL
FROM  or these lessons may
stop soon.
    Thanks.



 



 This NEXT topic could save you YEARS and offer you renewed ambition.




END OF TEMPO DISPATCH #70 OCT 5, 2002





Copyright Bill Powelson 1994 all rights reserved.