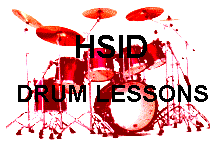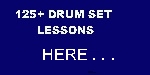 Lesson Menu #2 Intermediate & Advanced.
Lesson Menu #3
Advanced & Ultra-Advanced.
Lesson Menu #4
Text lessons: All levels.

PRODUCTS:

Intermediate & Advanced
Drummers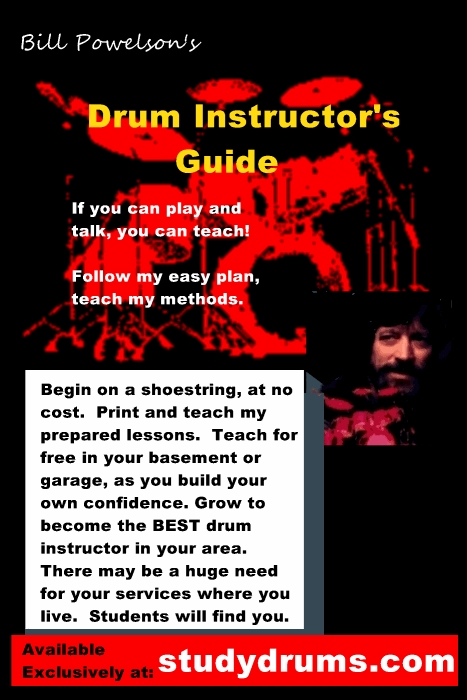 Your future is waiting.

ALL MUSICIANS
MASTER
ALL RHYTHM,

This FASCINATING WAY!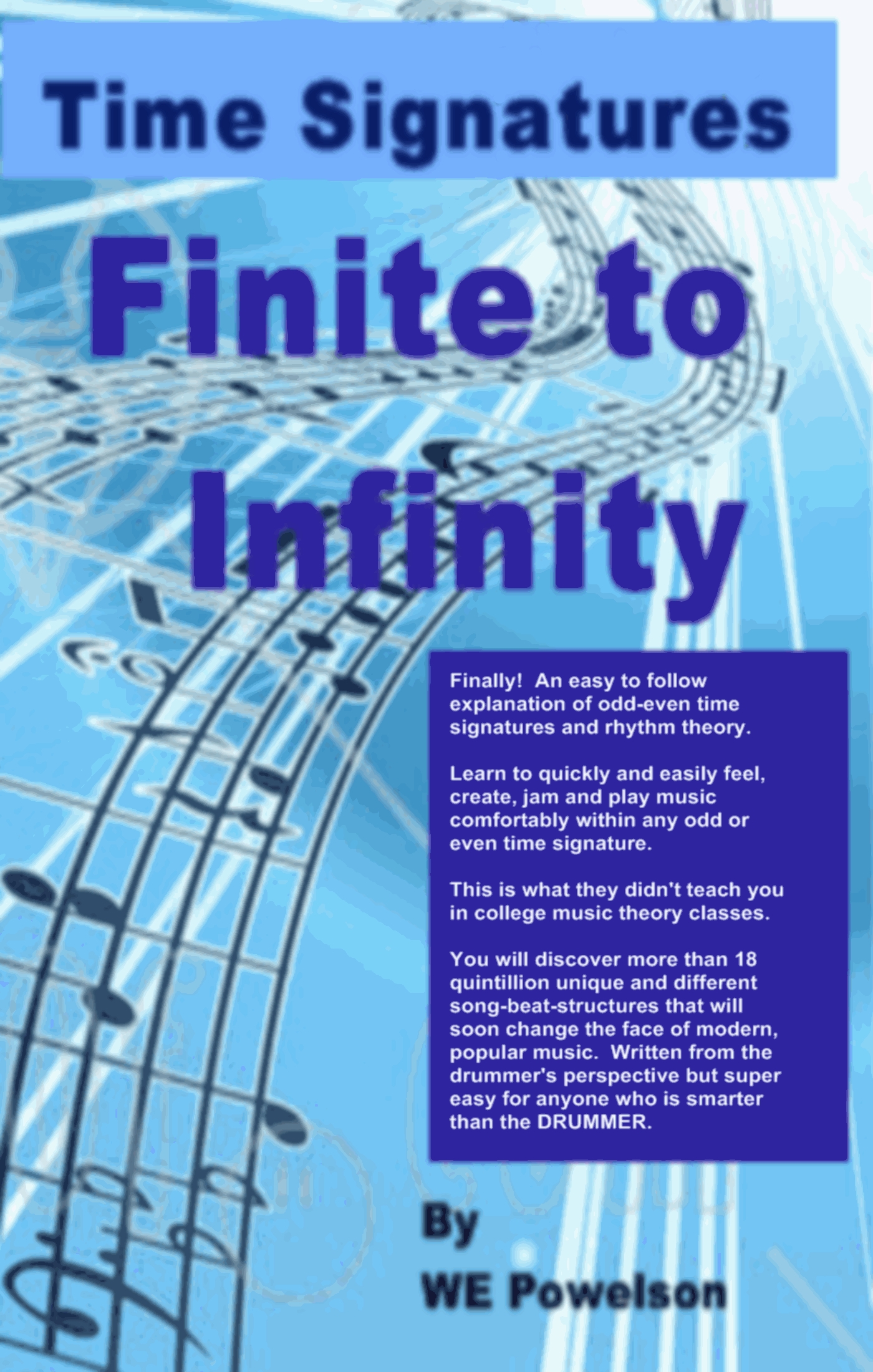 Discover the 'LOST KEY' for Unraveling ALL the mysteries of rhythm, and musical time.
This work is the crowning-achievement of my 50 year career, and it's my proudest accomplishment.
It contains the potential to help YOU change the face of modern music!
You'll love it! CLICK HERE to check it out completely!
You're in for a MAJOR surprise!

"PRE-SCHOOL DRUMMER?

YES!"
Can we teach rhythm
to pre-schoolers?

YES!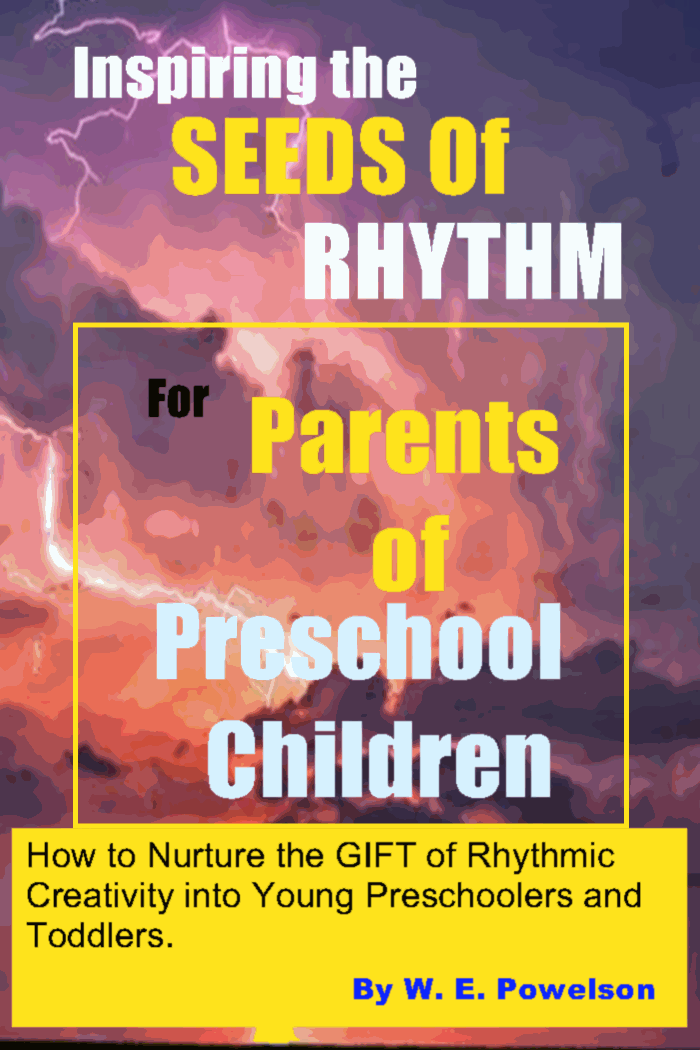 This is a very short course, designed to help adults plant the seeds of rhythm into children of nearly any age.

CLICK HERE

FREE ELECTRONIC BOOK BONUS (also included)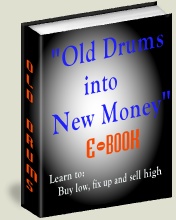 BUSINESS OPPORTUNITY:
MAKE BIG MONEY SELLING USED DRUMSETS!
* INSIDER HARDBALL-BUYING-TIPS AND SECRETS.
* UNIQUE RECOVERING SECRETS

<!bgcolor="#e5e5e5">

Downloads * Drummers Trivia * Drummers Chat Rooms * Rudiments *
Digital Music * Knowledge Assessments * TD Archives * Drum Set Buyers Guide *
Bass-Player Jokes * Assembling a Drum Set * Parts of a Drum Set * About HSID * Video Troubleshooter

Bill Powelson's School of Drums




 Back to the Tempo Dispatch Archives  


ISSUE #59 \__\__\___THE____/__/__/ NOV 5, 2001
_______________TEMPO DISPATCH ___________
Newsletter For Drummers and Drumming Enthusiasts
Copyright Bill Powelson 2001 all rights reserved.
____________'IT'S ALL ABOUT DRUMS'_______
Tips * Tricks * Hints * Ads * Freebies * Lessons *
_________NOW OVER 8,000 SUBSCRIBERS!__________

TABLE OF CONTENTS: What is in this issue?

FEATURE ARTICLE:
1. UNDERSTANDING QUARTER-ROCK 4/4 FILLS (AKA;
   PUNK-STYLE FILLS.)

   Playing accurate fills with fast-tempos is
MUCH easier than you might think!  Check out this months
feature drumset lesson.
  
2. Humor:  Bass Player

_____________________________________
|__________FEATURE ARTICLE___________|

'PUNK' AND OTHER FAST-TEMPO FILLS . . .

   #1.  Punk styles are normally based in
Dancebeat #5 . . . QUARTER ROCK (4/4.) 
   We should work with this beat pattern
(below) until we can play it at lightning
speeds . . .

SHORT EXAMPLE: (Quarter Rock)

X  X  <--- HI-HAT
     S  <--- SNARE
B       <--- BASS

   (Repeat indefinitely . . . at very rapid speeds while
acknowledging the fact that there are more than 65,536 possible
variations of this beat when it is written in 4/4 time.)
   To discover how those 65,536 beat patterns exist,
you will need to enroll.

   This beat is easy-as-pie to comprehend when written,
but more difficult when varied and pushed to the
extreme tempos, where it's most useful.
   You'll hear dozens of nicknames for this beat.  Punk,
Cut-Time 2/4, Polka, Jazz and Quarter-note Rock 4/4 are
just a few of those names.

QUARTER ROCK FILLS . . .
   #2.  AS WE PLAY FILLS in QUARTER ROCK . . . we'll
eventually discover that our fills are actually the
SAME FILLS we've BEEN using all along with other
forms of 4/4 (ie; 16th Rock, 8th Rock, Swing and
Shuffle.)

   *  The only REAL difference is the bass drum . . .!

   We 'may' need to alter the bass  . . . though
the rolls and fills will SEEM 'NEARLY' THE SAME as
always.

   The following lesson will teach you the
basic building-blocks of ALL FILLS. These upcoming
fills will easily adapt to Quarter Rock or nearly
ANY beat, once we have them memorized.

FOOD FOR THOUGHT . . .
   * ANY FILL we might hear 'being played' by
ANY drummer in ANY song will usually be
made up of the following fills (90% of the time.)

   * The following fills may be varied MANY ways.
 
   * Students will usually DISCOVER the many variances
NATURALLY . . . once THESE SPECIFIC FILLS have been
MEMORIZED.

   * It's a math thing!  These are the basic note-value
structures.  EVERYTHING WE DO, will be based on these
SAME 'math-oriented', note-values.

......................................................
DISCLAIMER: There will be some major differences
in feel, when these fills are used with dancebeat #2,
the Blues beat. They will not apply to the Blues Beat
as they are written in the lesson below.  
......................................................


   *  LISTEN TO THE SOUND-CLIPS, MEMORIZE THESE
VERY IMPORTANT FILLS . . . THEN ADAPT THEM TO ALL
DANCEBEATS (EXCEPT THE BLUES BEAT.)

 Note-Value Fills

     As we adapt the above fills to the Quarter Rock
beat patterns, only the bass drum pattern will change.
The fills will FEEL nearly the same as when they're used
with the 8th Rock beat patterns. 

ANOTHER WAY TO SAY IT . . .

     ANY FILLS we may already know or play with 8th
rock, will also work with Quarter Rock (or punk)
styles . . . but since the beats are so fast (in
tempo) . . . the fills will 'seem' slower, by
comparison.  It'll feel almost as if we are playing
our 'normal' fills in half-time, when compared to the
double-time FEEL of Quarter Rock.

.......................................

SPECIAL HELP FOR BEGINNING STUDENTS:
If the above lesson seems too difficult . . .

FOLLOW THIS LESSON-PLAN, FOR BEST RESULTS:

    The drum lessons at  are arranged
(from the top-down) at the web site in such a way as to
allow you to achieve the BEST possible results, in
the LEAST amount of time, while enjoying the MOST
POSSIBLE FUN  . . .
    We would follow this exact same plan if you were
to enroll as a private student at my private teaching
studios.  I use this lesson plan because it works!

    You'll be WISE to follow the plan, FROM THE TOP DOWN,
in the (early-beginner) stages of study.
 
    MEMORIZE the BASIC DANCE BEATS at:

 Basic Dancebeats

IF YOU ARE AN ADVANCED STUDENT . . .
    Skim lightly over any material that seems too basic
or too simple . . . BUT DIG-IN AS THE LESSONS GET MORE
DIFFICULT.   Almost every lesson in this 100-lesson
course is intended as one-week of study for the average
student in private study.  Some students move faster
while others, slower. 
     Here ONLINE . . . Many of you may find it easy to absorb
SEVERAL lessons per week, while others may need several weeks
on each lesson!  That's the advantage of online lessons!

_________________________________
|___________HUMOR? _____________|

BASS PLAYER JOKE . . .

     A mentally challenged bass-player
was doing a lab test on a frog.
     So he cut one leg off the frog,
put it on the ground and clapped his hands and
the frog jumped across the floor.

Then he wrote in his journal....

    *  Frog with 3 legs jumped 10 feet...

    He continued his experiment by cutting off
the other leg, and wrote . . .

    * Frog with 2 legs jumped 5 feet....

    After cutting off the third leg . . .  he put it on the
floor and clapped his hands once more.... and once again
he wrote . . .

    *  Frog with one leg jump 2 feet . . .

    Finally he grabbed the frog and cut off his last
leg and put the frog down on the floor . . . he clapped
his hands and NOTHING, so he clapped his hands over
and over again and still NOTHING . . .

So, he grabs his journal and writes . . .

     *  FROG WITH NO LEGS SEEMS TO GO DEAF!!

_________________________________________
Thanks to my friend Doug Biernacki for this one.
_________________________________________




 



Your measure of yourself is all that matters!  How do
you measure up?   This may offer a clue! 




END OF TEMPO DISPATCH #59 NOV 5, 2001






Copyright Bill Powelson 1994 all rights reserved.