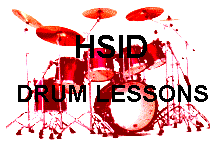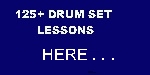 Lesson Menu #2 Intermediate & Advanced.
Lesson Menu #3
Advanced & Ultra-Advanced.
Lesson Menu #4
Text lessons: All levels.

PRODUCTS:

GET ALL THE PRODUCTS AT ONE LOW PRICE.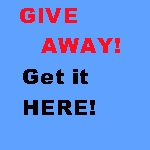 SURPRISES ABOUND . . .

For those with a bit of generosity in their soul.
CLICK HERE , to see what I mean.

Intermediate & Advanced
Drummers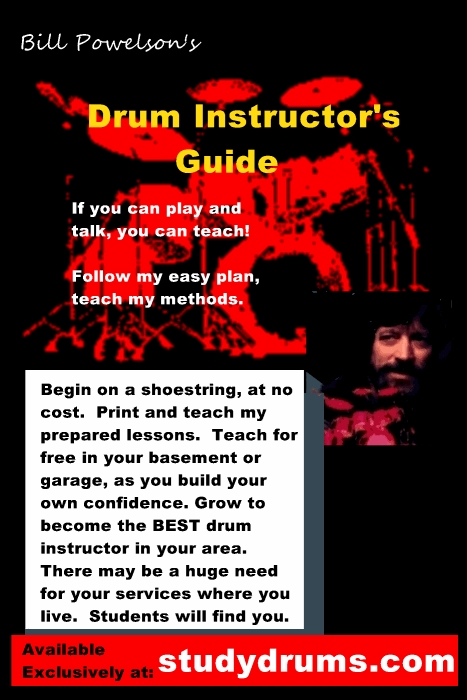 Your future is waiting.

ALL MUSICIANS
MASTER
ALL RHYTHM,

This FASCINATING WAY!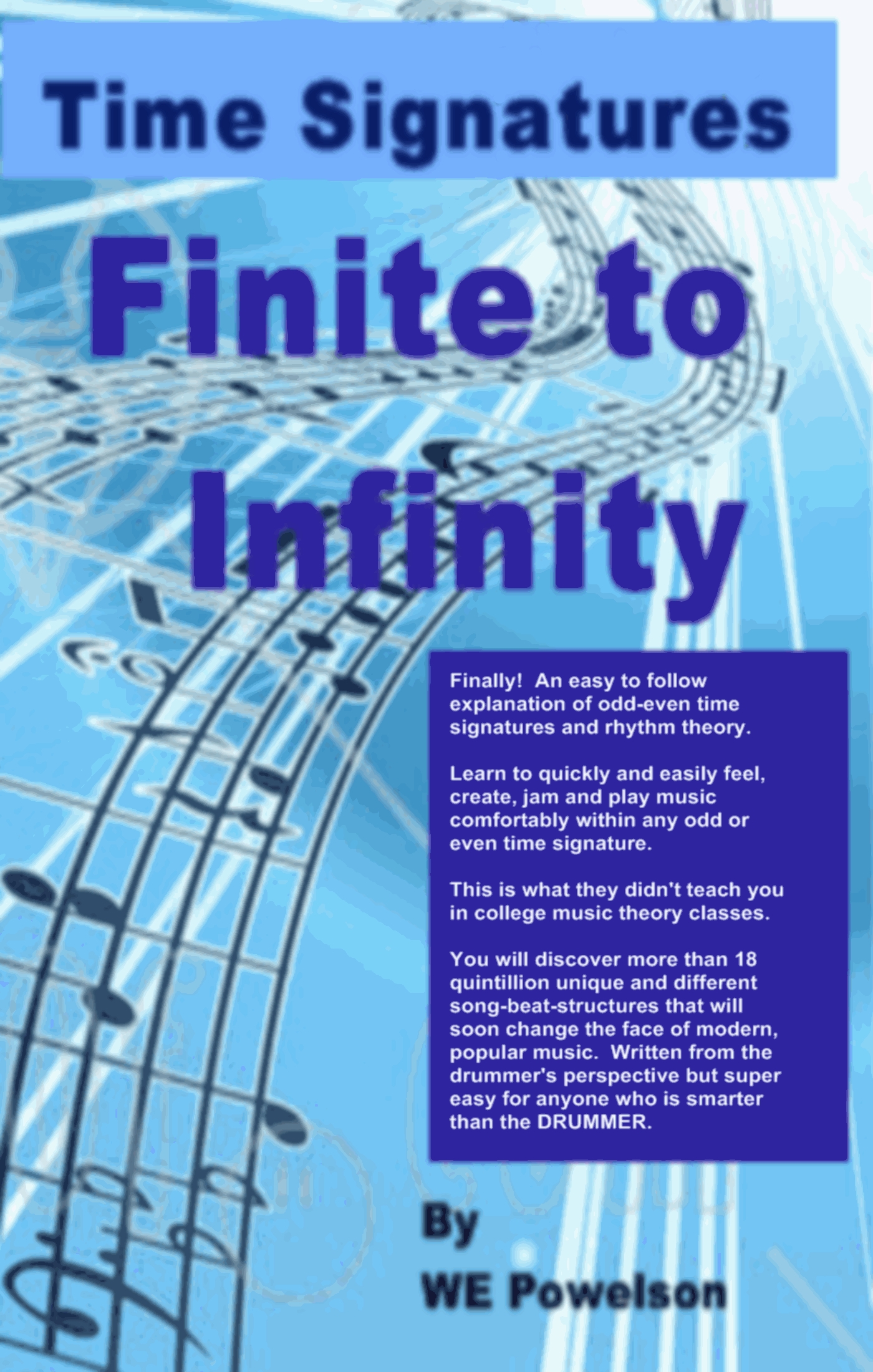 Discover the 'LOST KEY' for Unraveling ALL the mysteries of rhythm, and musical time.
This work is the crowning-achievement of my 50 year career, and it's my proudest accomplishment.
It contains the potential to help YOU change the face of modern music!
You'll love it! CLICK HERE to check it out completely!
You're in for a MAJOR surprise!

"PRE-SCHOOL DRUMMER?

YES!"
Can we teach rhythm
to pre-schoolers?

YES!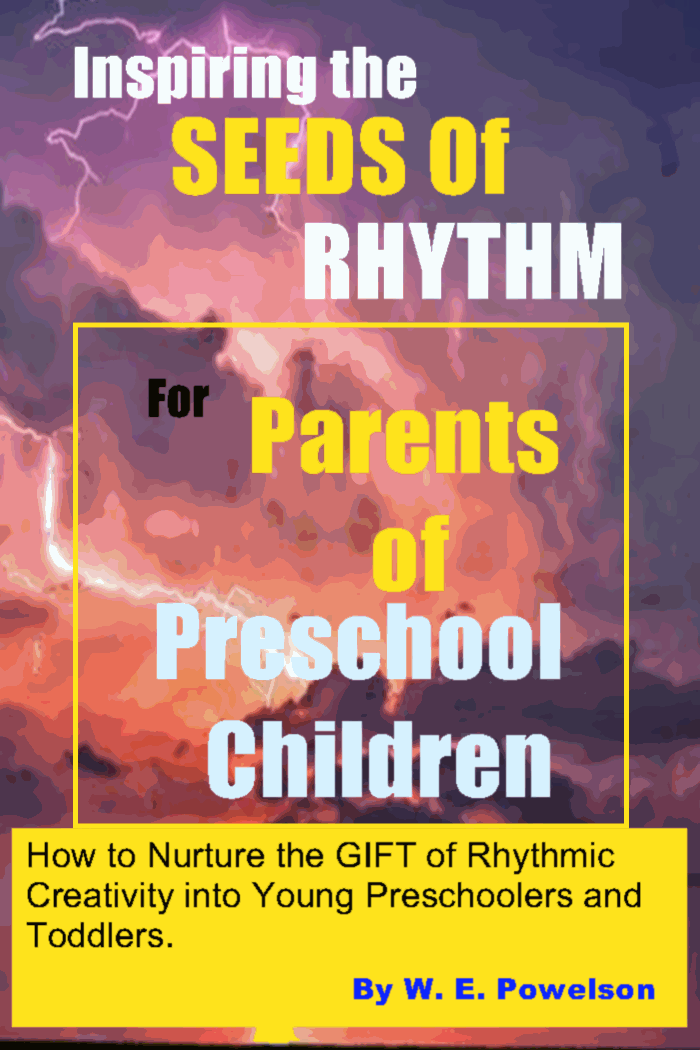 This is a very short course, designed to help adults plant the seeds of rhythm into children of nearly any age.

CLICK HERE

FREE ELECTRONIC BOOK BONUS (also included)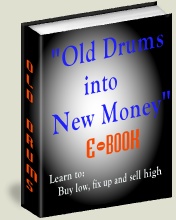 BUSINESS OPPORTUNITY:
MAKE BIG MONEY SELLING USED DRUMSETS!
* INSIDER HARDBALL-BUYING-TIPS AND SECRETS.
* UNIQUE RECOVERING SECRETS

Support this site and and gain an advetising bargain with the deal.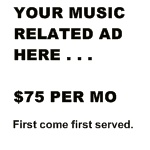 Place a permanent ad here.

GET ALL THE PRODUCTS AT ONE LOW PRICE.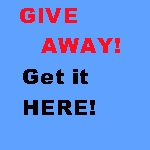 SURPRISES ABOUND . . .

For those with a bit of generosity in their soul.
CLICK HERE , to see what I mean.

Downloads * Drummers Trivia * Drummers Chat Rooms * Rudiments *
Digital Music * Knowledge Assessments * TD Archives * Drum Set Buyers Guide *
Bass-Player Jokes * Assembling a Drum Set * Parts of a Drum Set * About HSID * Video Troubleshooter

Bill Powelson's School of Drums




 Back to the Tempo Dispatch Archives  


ISSUE #58 \__\__\___THE____/__/__/ Oct 5, 2001
_______________TEMPO DISPATCH ___________
Newsletter For Drummers and Drumming Enthusiasts
Copyright Bill Powelson 2001 all rights reserved.
____________'IT'S ALL ABOUT DRUMS'_______
Tips * Tricks * Hints * Ads * Freebies * Lessons *
_________NOW OVER 8,000 SUBSCRIBERS!__________

TABLE OF CONTENTS: What is in this issue?

FEATURE ARTICLES:
TWO LESSONS:
   (A) Beginner and
   (B) Ultra Advanced)

TWO LESSONS:
    LESSON A. Planning your Drumming Success. Planning
your study strategies (for beginners, only.)

    LESSON B. The 'Classic' 5/4 beat pattern.  It's
a real eye-opener for those who are wanting to master
ALL odd time signatures (for ultra-advanced students, only.)

2. Humor?  The Smart Phone.

_____________________________________
|__________FEATURE ARTICLE___________|

LESSON A.
    PLANNING FOR YOUR DRUMMING SUCCESS

    Why reinvent the wheel as you grope
in the darkness for answers?

FOLLOW THIS LESSON-PLAN, FOR BEST RESULTS:
    The drum lessons at  are arranged
(from the top-down) at the web site in such a way as to
achieve the BEST possible results, in the LEAST amount of time,
while enjoying the MOST POSSIBLE FUN  . . .
    We would follow this exact same plan if you were to enroll
as a private student at my private teaching studios.  I
use this arrangement because it works!

    I've devoted nearly 40 years to the arrangement and design
of this HUGE course, by trial and error, in the private-teaching-
studios with countless (more than 1,700) individual, private students.

    You'll be WISE to follow the plan, FROM THE TOP DOWN,
in the (early-beginner) stages of study.

 GUIDE FOR BEGINNERS . . . (LESSON MENU #1)

    After memorizing the BASIC DANCE BEATS at:
 Basic Dancebeats , you should follow through 
with the the rudimental-fill studies at:

 Understanding Rudiments

    BE SURE to 'click' on EVERY LINK to 'EVERY' page!
Each link tends to lead to even MORE info.  MOST
of those lessons are free.
  
 
    After mastering the BASIC DANCE BEAT lessons and 'some'
of the rudiment studies . . . it's then ok to jump
around randomly through the remaining lessons (Once the
foundations have been established.)

IF YOU ARE AN ADVANCED STUDENT . . .
    Skim lightly over any material that seems too basic
or too simple . . . BUT DIG-IN AS THE LESSONS GET MORE
DIFFICULT.   Almost every lesson in this 100-lesson
course is intended as one-week of study for the average
student in private study.  Some students move faster
while others, slower. 
     Here ONLINE . . . Many of you may find it easy to absorb
SEVERAL lessons per week, while others may need several weeks
on each lesson!  That's the advantage of online lessons!
     The cost is the same for EVERYONE.



----------------------------------

LESSON B.  CLASSIC 5/4:  (Ultra Advanced, Only)

            THE CLASSIC 5/4 BEAT PATTERN

This lesson became an html web page lesson with
sound and video later.  See it in it's better
version here:

 Classic 5/4

VERY IMPORTANT!
     REMEMBER!!! The lesson that follows is only ONE
PERMUTATION (or variation) of the 1.9-TRILLION+
possible 5/4 beat variations. BUT, it is ABSOLUTELY the most
popular . . . at least in the Jazz-genre.  I think this pattern
was on the top-100-charts two different times (1961/1972
as I remember) by the Dave Brubeck Quintet and a song called
'Take Five'.
    To learn the OTHER 1.9+ trillion variations of 5/4,
you will need to study ALL the other pertinent lessons in my
100-lesson course.

IMPORTANT THOUGHT . . . 
    Though we may never MASTER or actually
USE all those variations . . . The KNOWLEDGE AND AWARENESS is
PRICELESS!  We will learn to visualize ANY of those patterns
'visually and mentally' . . . even though mastering all
of them might take several thousand years . . . (or more.)

WHAT ABOUT FILLS IN 5/4?

     When applying fills to 5/4, it may be EASIEST
to utilize 5-groups of the chosen fill, beginning
on count-one of the beat.  Later, you'll discover
that fills may begin ANYWHERE, so long as we maintain
a repeating 5-count flow of the 5/4 signature . . .
    (Quarter triplets will cause some math problems
within this signature and may not be very useful.)

_________________________________
|___________HUMOR? _____________|


THE SMART PHONE
  
A young man wanted to get his beautiful blonde wife
something nice for their first wedding anniversary.
So he decides to buy her a cell phone.

She is all excited, she loves her phone. He shows
her and explains to her all the features on the phone.

The next day the blonde goes shopping.

Her phone rings and it's her husband, "Hi Hun," he
says, "how do you like your new phone?"

She replies, "I just love it, it's so small and
your voice is clear as a bell, but there's one thing
I don't understand though."

"What's that, baby?" asks the husband.

"How did you know I was at Wal Mart?"

_________________________________________
Thanks again to my old friend Jim Casey at
Vermont Drums Online:
www.vermontdrums.com
________________________________________




 




 Treat yourself to my BEST stuff!  You have no idea
how much time I can save you!

 

END OF TEMPO DISPATCH #58 Oct 5, 2001





Copyright Bill Powelson 1994 all rights reserved.