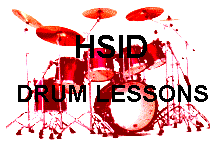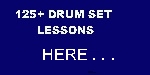 Lesson Menu #2 Intermediate & Advanced.
Lesson Menu #3
Advanced & Ultra-Advanced.
Lesson Menu #4
Text lessons: All levels.

PRODUCTS:

GET ALL THE PRODUCTS AT ONE LOW PRICE.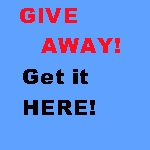 SURPRISES ABOUND . . .

For those with a bit of generosity in their soul.
CLICK HERE , to see what I mean.

Intermediate & Advanced
Drummers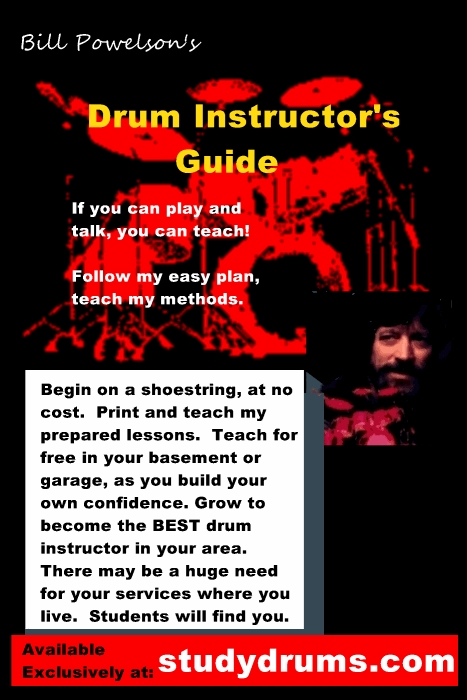 Your future is waiting.

ALL MUSICIANS
MASTER
ALL RHYTHM,

This FASCINATING WAY!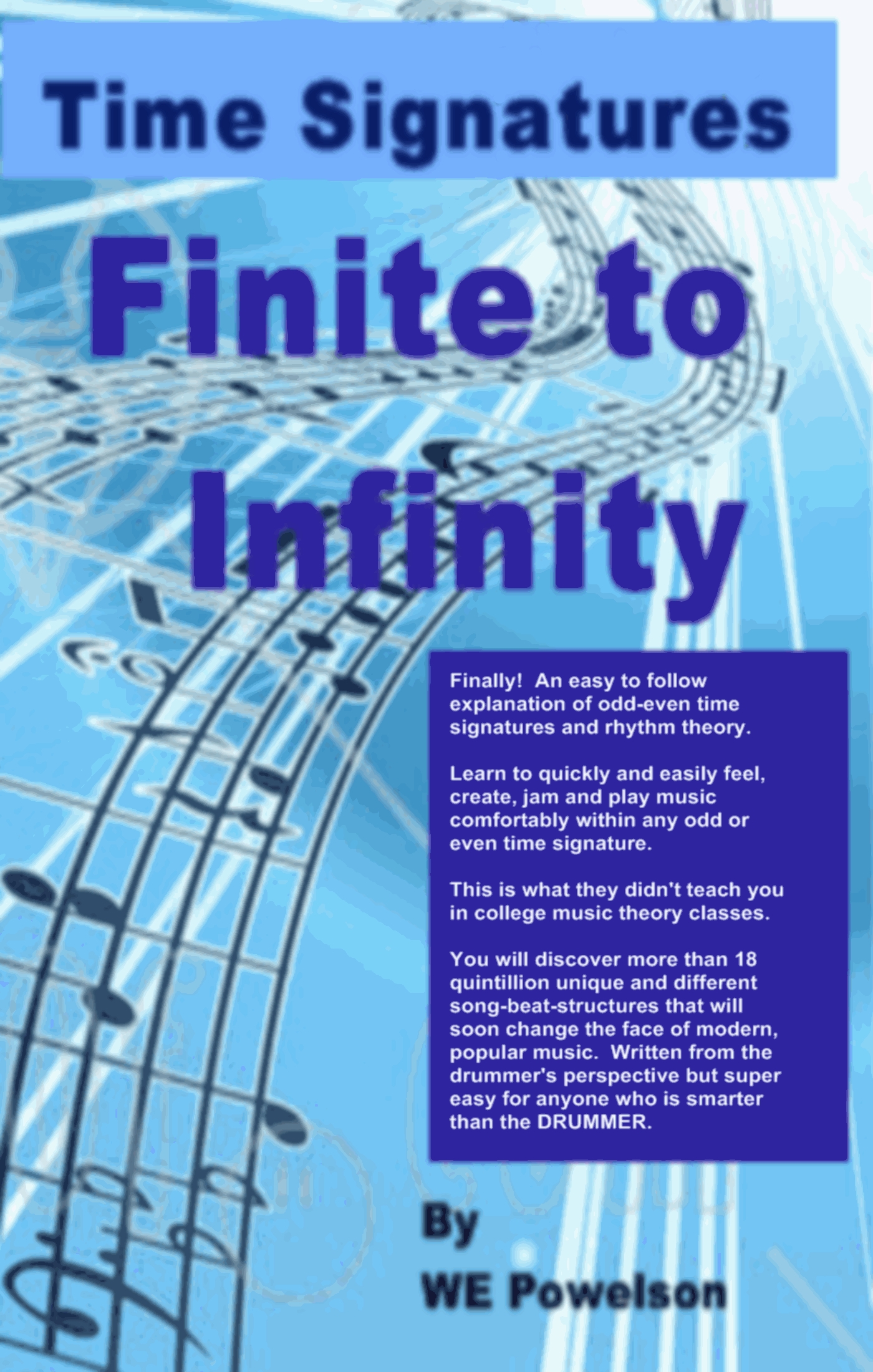 Discover the 'LOST KEY' for Unraveling ALL the mysteries of rhythm, and musical time.
This work is the crowning-achievement of my 50 year career, and it's my proudest accomplishment.
It contains the potential to help YOU change the face of modern music!
You'll love it! CLICK HERE to check it out completely!
You're in for a MAJOR surprise!

"PRE-SCHOOL DRUMMER?

YES!"
Can we teach rhythm
to pre-schoolers?

YES!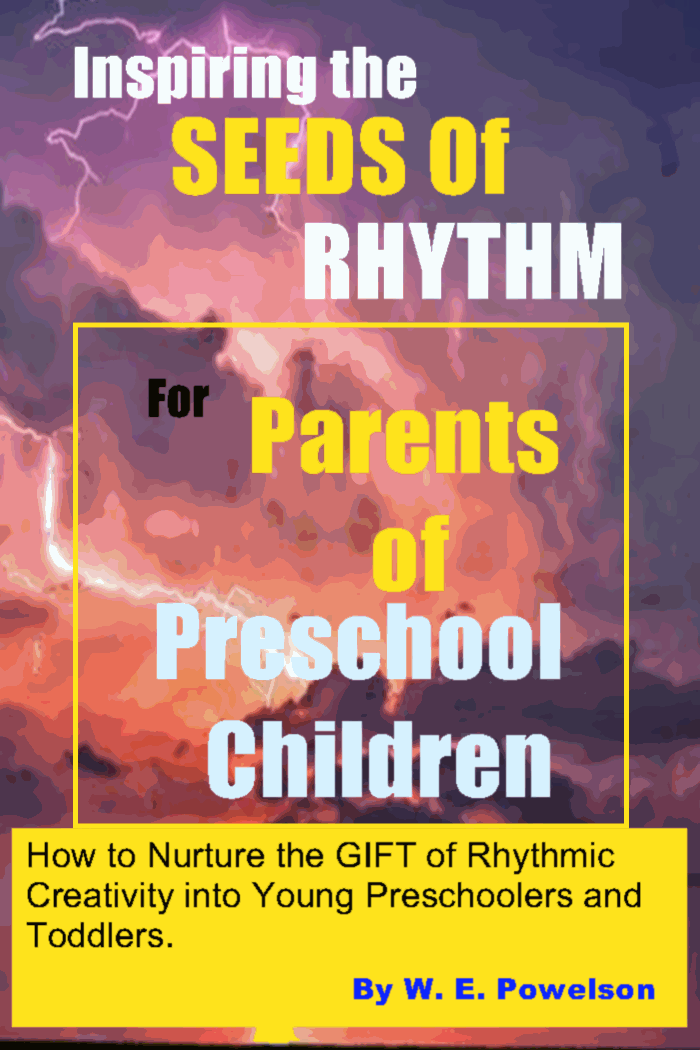 This is a very short course, designed to help adults plant the seeds of rhythm into children of nearly any age.

CLICK HERE

FREE ELECTRONIC BOOK BONUS (also included)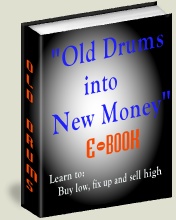 BUSINESS OPPORTUNITY:
MAKE BIG MONEY SELLING USED DRUMSETS!
* INSIDER HARDBALL-BUYING-TIPS AND SECRETS.
* UNIQUE RECOVERING SECRETS

Support this site and and gain an advetising bargain with the deal.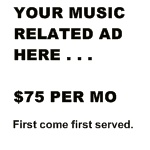 Place a permanent ad here.

GET ALL THE PRODUCTS AT ONE LOW PRICE.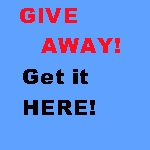 SURPRISES ABOUND . . .

For those with a bit of generosity in their soul.
CLICK HERE , to see what I mean.

Downloads * Drummers Trivia * Drummers Chat Rooms * Rudiments *
Digital Music * Knowledge Assessments * TD Archives * Drum Set Buyers Guide *
Bass-Player Jokes * Assembling a Drum Set * Parts of a Drum Set * About HSID * Video Troubleshooter

Bill Powelson's School of Drums




 Back to the Tempo Dispatch Archives  


ISSUE #39 \__\__\___THE____/__/__/ Mar 5, 2000
_____________TEMPO DISPATCH _____________
Newsletter For Drummers and Drumming Enthusiasts
Copyright Bill Powelson 2000 all rights reserved.

_____________________________________________

TABLE OF CONTENTS: What is in this issue?

1. Feature Article: 
    PRESS ROLLS & RUFFS

2. Humor

______________________________________
|__________FEATURE ARTICLE___________|
        
  MASTERING PRESS (or Crush) ROLLS AND RUFFS

  Beginning students will need a general understanding
of the 16th Single Stroke Roll (or fill) before studying
this lesson. 
  You can get the Single Stroke Roll lesson for free,
by going here:

 Rudiments. Rolls and Fills (Part 1)

  If you are already playing and using 16th Singles
as you jam . . .  read on.

LEARNING TO USE 'PRESS' OR 'CRUSH' ROLLS:

     This is a tough lesson to put into words! 
'Pressing' and 'crushing' tricks almost need to be seen.
    

WHAT'S A 'CRUSH' ROLL?
   Someone wrote-in the other day, asking me
to describe how we play the 'firing-squad'
roll.  Though I had never called 'press' rolls
by that name . . . it occurred to me that this guy
had hit on the most descriptive name of all. 
Thanks for a great description and a
great question, Mr. Mark!

   I hope none of you have witnessed a REAL
firing-squad execution . . . but if you've ever seen
one on tv or in the movies . . . you've probably heard
a drummer (or two) in the background . . . playing
a long 'crush' or 'press' roll.
  
    What follows is the reply I sent back to the student.
I hope it may help some of you . . .

    The public school (N.A.R.D.) method of teaching this
roll has caused much confusion.  I could write
pages and pages concerning all this . . . but I
think I'll 'cool it', haha. 
    NO controversies!  That's my motto.
    We'll just move on . . . and I'll avoid the tar
and feathers that might result!  :>)
   

To keep it simple . . .
think about it this way:

    Forget about all the open double-stroke, mama-daddy',
R R L L stuff you may have heard about.  The open double
roll IS IMPORTANT . . . but NOT if you want to master a
crush roll.
    Master the 'open' Double Stroke Roll, later!

HERE'S THE EASIEST WAY TO MASTER THE 'CRUSH'!

    * Master and learn to use the 16th Single roll
first . . . Build it to maximum speeds.  The faster
you can play and use that roll . . . the easier it
will be to master and use the 'crush' or 'press'
roll. 

    The trick is to crush . . . or press your singles. 
You'll CRUSH every note. 

    In a half bar of singles (in 8th 4/4) there are 8 notes. 
These are 16th notes but we are only playing a half bar. 
Remember to place a bass drum note on the FIRST of
every 8 notes.  This is important if you hope to use this
roll at the kit as you jam.


 (SEE: Rudiments, Rolls & Fills: Part I.)

   ANYWAY . . . as you 'CRUSH' each note . . . you will
(in effect) be playing 16 notes to the half-bar . . . or
32nd notes to the full bar of 4/4.  It's very easy to do with
a little practice . . .

THE 'QUICK' SECRET . . .
  Just GRIP THE STICKS TIGHTER and allow
them to 'buzz' on the head of the drum.  Do this with each
stroke and you will be effectively doubling the number of notes
being played.  Your 16th-note Singles will become a 32nd
CRUSH roll.  This is the 'crush', 'press', 'buzz' or
'firing squad' roll.
    It'll probably be pretty sloppy at first . . .
just keep practicing!
 
   Once the half bar version has been mastered to
perfection . . . double it to create a whole bar
version (You'll actually be playing 16 Sixteenth-notes
notes, crushed into 32 Thirty-Second notes.)

NOW, TO BE MORE SPECIFIC . . .
   If you are having trouble with this . . .
SLOW DOWN!!!!!

DO THIS AS YOU READ . . .
    * Grip the (right-hand) stick between the
thumb and forefinger . . .

    * SQUEEZE the stick as though you want to
squash it with those two fingers (only.)  Your
other fingers should NOT be touching the stick.
This would only deaden the 'CRUSH' effect we are
trying to achieve . . .

    * Throw the stick onto the head of the drum
and MAKE IT GROWL.  You want to hear a Brrrrr
sound. (Right-handed students, use the right-hand
first.)

    *  Practice doing it over and over, with the
right-hand ONLY for a few minutes . . . like you
are playing a one-handed roll.  How fast can you
go with ONE hand?

    *  NOW DO THE SAME THING WITH THE LEFT-HAND
for a few minutes.  Crushing every stroke and
building speed.  Work on it with each hand separately
for quite awhile (at first), until you gain a 'feel' for
the 'crushing' trick involved here.

SPECIAL NOTE:
    It is (sadly) VERY COMMON to find this easier to
do with one hand than the other.  You'll need to pay
SPECIAL attention to the weak hand . . . and work
a little harder getting that hand up to snuff with
your good hand.

    * WHEN BOTH HANDS SEEM ABOUT EQUAL,
try 'crushing' this set of 8th Singles:

CRUSH EVERY STROKE . . .

R L R L R L R L    <--- Snare (both hands)
B                  <--- Bass (right foot)

     * CRUSH every note!  Start slooooooow and build
speed gradually!

     * Don't ignore that bass drum note!  You'll need
a habitual 'feel' for the bass when you drop this
FILL into your beat patterns.  Learn to play the
bass with each rep . . . Go as slow as you have
to go at first.  The speed will usually occur within
8 to 10 minutes.  Be patient and repeat, repeat,
repeat!

     Think about this!  What good is this roll
if you can't play it with a song? 

    The bass drum note works as a counting mechanism . . .
and will allow this roll (fill) to be as easy to

use as the Single fill.  It works with all the
dancebeats in exactly the same way as all the fills!

IF YOU ARE STILL HAVING TROUBLE . . .
   
    Here in my private classes, If a student
seems to be having difficulty with the crush
roll . . . we back up and learn to use the 'RUFF'
(or 3-stroke roll.)
    Once Ruffs have been mastered . . . the 'crush'
roll is a breeze, since both rudiments employ the
same crushing or pressing technique.

PLAYING RUFFS:
   
    The RUFF is two 'crushed' notes (played quickly)
with one hand . . . followed by an 'almost' simultaneous
SINGLE note played by the other hand.


DO THIS NOW (on a snare or practice pad)

    *  Throw a right hand 'crush' to the head of the
drum.  Make it growl as we learned earlier.
    *  Follow that (almost simultaneous) with one
single note played with the left.  This left-hand
note needs to be right on the heels of the right
hand crush, so that 'burp' sound is produced.  Maybe
they should have called this the 'burp' roll, haha.

    It'll sound like the drum is saying 'Rruff'.

    * NOW, reverse the pattern . . . Lead with your
left-hand . . . crushing . . . and following through
with a single right-hand note (making the same Rruff
sound.) 

    You've just learned to do alternating Ruffs!  Practice
them all month.  Get GOOD with them!
  
    Next month I'll show you one of the hottest rock/funk
licks on record, using the LEFT-HANDED RUFF.
    You'll love it . . . GUARANTEED! 

_____________________________________________________

*********** HUMOR??? *************

     2 men walking through the forest came upon
this bright red toad sitting on a rock. 
The older man bent down for a closer look.

     To his surprise the toad said, "Please kind sir
help me.  I was a princess until 3 years ago, when
an evil witch turned me into this toad.  The only
way I can reverse the spell is if a man kisses me.
     In return I will do anything you want.  I'll
satisfy your every desire for the next 24 hours,
anything!"

     Upon hearing this the older man picked up
the toad and put it in his coat pocket.

     The younger man seeing this exclaimed, "Well
aren't you going to kiss her"

     The older man replied, "No!  I'm 74 years
old, and at my age I can have much more fun showing
off my talking toad."
     **************************

     'BA-DIP BOOM CRASH!"  :>)





 



END OF TEMPO DISPATCH #39 Mar 5, 2000



QUESTION:  How much work do you think has gone into this presentation
of more than 125 drum set lessons?  It'a a complete course!



ANSWER: 50 years (night and day) X 40 hours per week!  That's approximately
104,000 man hours!

 Treat yourself to my BEST stuff!  You have no idea
how much time I can save you!

 





Copyright Bill Powelson 1994 all rights reserved.