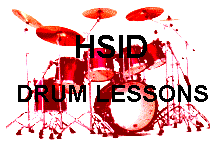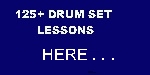 Lesson Menu #2 Intermediate & Advanced.
Lesson Menu #3
Advanced & Ultra-Advanced.
Lesson Menu #4
Text lessons: All levels.

PRODUCTS:

GET ALL THE PRODUCTS AT ONE LOW PRICE.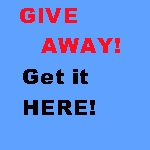 SURPRISES ABOUND . . .

For those with a bit of generosity in their soul.
CLICK HERE , to see what I mean.

Intermediate & Advanced
Drummers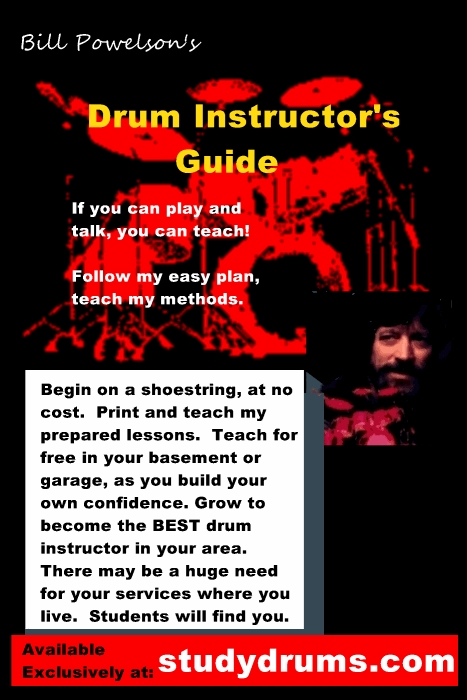 Your future is waiting.

ALL MUSICIANS
MASTER
ALL RHYTHM,

This FASCINATING WAY!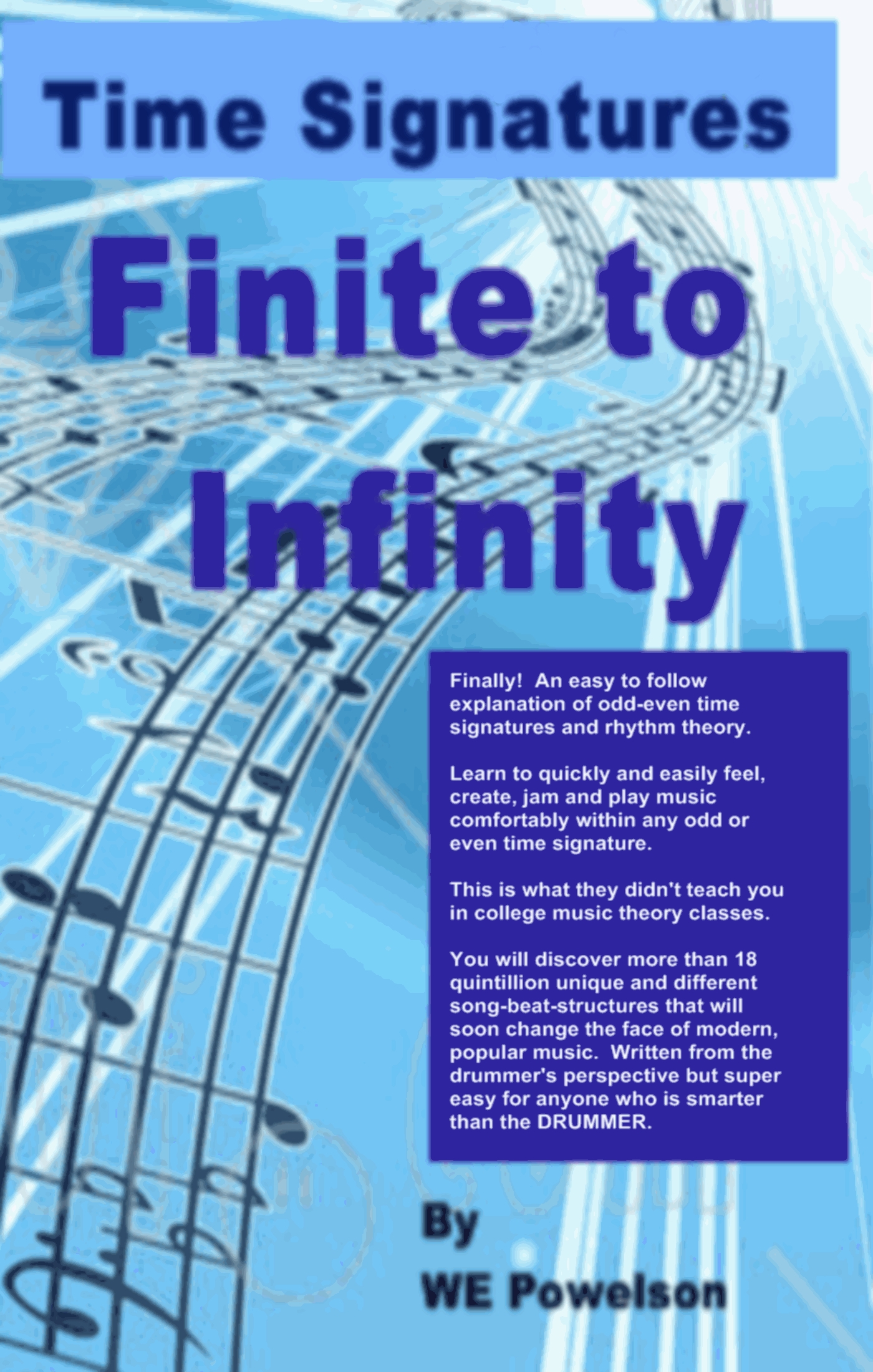 Discover the 'LOST KEY' for Unraveling ALL the mysteries of rhythm, and musical time.
This work is the crowning-achievement of my 50 year career, and it's my proudest accomplishment.
It contains the potential to help YOU change the face of modern music!
You'll love it! CLICK HERE to check it out completely!
You're in for a MAJOR surprise!

"PRE-SCHOOL DRUMMER?

YES!"
Can we teach rhythm
to pre-schoolers?

YES!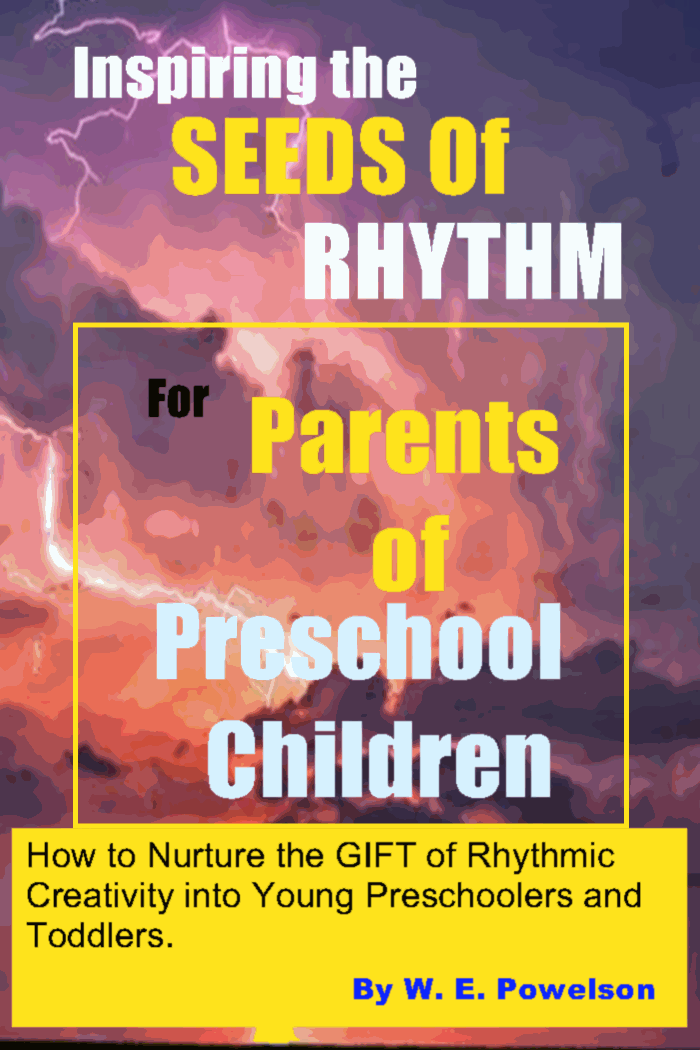 This is a very short course, designed to help adults plant the seeds of rhythm into children of nearly any age.

CLICK HERE

FREE ELECTRONIC BOOK BONUS (also included)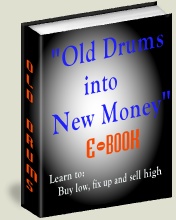 BUSINESS OPPORTUNITY:
MAKE BIG MONEY SELLING USED DRUMSETS!
* INSIDER HARDBALL-BUYING-TIPS AND SECRETS.
* UNIQUE RECOVERING SECRETS

Support this site and and gain an advetising bargain with the deal.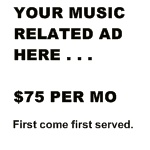 Place a permanent ad here.

GET ALL THE PRODUCTS AT ONE LOW PRICE.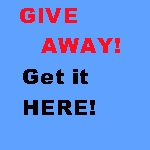 SURPRISES ABOUND . . .

For those with a bit of generosity in their soul.
CLICK HERE , to see what I mean.

Downloads * Drummers Trivia * Drummers Chat Rooms * Rudiments *
Digital Music * Knowledge Assessments * TD Archives * Drum Set Buyers Guide *
Bass-Player Jokes * Assembling a Drum Set * Parts of a Drum Set * About HSID * Video Troubleshooter

Bill Powelson's School of Drums




 Back to the Tempo Dispatch Archives  


ISSUE #33 \__\__\___THE____/__/__/ Sept 5, 1999
_____________TEMPO DISPATCH _____________
Newsletter For Drummers and Drumming Enthusiasts
Copyright Bill Powelson 1999 all rights reserved.

_____________________________________________

TABLE OF CONTENTS What is in this issue?
1. Feature Article:

USING (OPEN) 32ND-NOTE ROLLS IN MID-SONG

5. Humor
______________________________________
|__________FEATURE ARTICLE___________|

 USING (OPEN) 32ND-NOTE ROLLS IN MID-SONG


     I find that many advanced drummers have
problems comprehending the 32nd-note concept.
     Maybe I've found a way to help anyone
at any level with this 'most complex' of note
values.  This seems to be the toughest of the
6 rolls I talked about in last months lesson.
Master this and the rest will be easy!

FOR BEGINNER AND INTERMEDIATE STUDENTS

    This may seem like an advanced
lesson . . . but it really isn't.  It's suitable
for anyone at any level . . .
     If you know the basic 8th rock beat, just
walk through the following steps with me here.  You'll
have (open) 32nd notes coming out your ears in no-time
at all.

     With 32nds . . . In most cases it isn't
a matter of speed . . . it's more a matter
of knowing at which tempos 32nds are best used.

     The best answer is . . . SLOW TEMPOS ONLY!

     As beats increase in tempo or speed . . .
it becomes humanly impossible for any of us
to effectively use rapid patterns like (open)
32nds.

(SPECIAL NOTE: Closed, Pressed or Crushed 32nds
would be different lesson.)

    The trick to mastering open 32nds is in finding
our own personal-best speed with the pattern,
then focusing on adapting that pattern habitually
to just the right recorded songs.
    If we learn to use 32nd fills within songs that
are just the right speed, it's easy.  The more
we use them the faster we become, then quickly
we'll discover that we can pop them into almost
any reasonable tempo. 

(ADDITIONAL NOTE: Closed 32nds will be easy once the Open
32nds have been mastered.)

    To help you understand all this . . .

    FIRST, find your own personal best with the
following roll.  Work with it a few minutes and
see how fast you can play it without losing
control of the VERY CRUCIAL bass note.

HALF BAR OF 32ND SINGLES:

R L R L R L R L R L R L R L R L  (Both hands on snare)
B                                                (Bass drum/right foot)

    This will be RAPID FIRE . . . sounding
like a machine-gun.  Think in terms of
4 groups of 4 . . . with a bass on the first
note only . . .


    Here you are playing 16 repetitious notes
and placing a bass on the first note of every
rep.  Build this up . . . get it as fast as
you can play it!  The bass note is crucial! 
Be certain it is always on the first of 16.
    You are playing a half bar of 32nd notes
in 4/4 . . . This is the perfect length to use
as a 'fill' within a beat and/or song.
(the bass note is a half note.)

    The bass drum is telling you the tempo!
You want to use this roll with a beat of
the SAME tempo . . .

    Now play a Basic 8th Rock beat at that
exact SAME tempo. You're STILL playing a half note
on the bass . . . and the bass tempo will
not change as you move from the beat to
the roll and back again.  If the bass tempo
remains constant . . . you know you are doing
it correctly.
    This pattern should also be practiced as both
Double Strokes and Paradiddles:

Double Strokes

RRLLRRLLRRLLRRLL
B

PARADIDDLES:

RLRRLRLLRLRRLRLL
B

.................................................

   See and hear all this at:

 Note-Value Fills
.................................................

   Just play the following 8th rock beat
very slowly . . .

X X X X  <--- Hi-Hat
       S      <--- Snare
B             <--- Bass

    Find your best speed with the 16 note
(half measure) roll . . . then go into
this beat at the same tempo or speed . . .
(keep the bass steady all the way.)

    It will all seem rather slow until you
devote a lot of time 'building' the 16 note
roll.
    I call this 'armchair/tv' practice.  Sit
watching tv for an hour or so while watching a great
HBO movie.  Maintain the 16 note roll on the arms of
your chair, all the way through the movie!  Be sure
to keep a check on the placement of that right foot!
It will be on the first of every 16 notes.

    When the movie is over . . . go jam with some
of your favorite (slow to medium) 8th rock recordings.
Throw this roll ANYWHERE into the music, though the
recorded drummer isn't doing it.  Just learn to
fit it in anywhere you like!  Later on, it'll be easy to
become specific about WHERE you want to use it.

    GOOD LUCK!  HAVE FUN!


_________________________________________
*** HUMOR ***

A Little  More Steven Wright:

After eating, do amphibians need to wait an hour before
getting OUT of the water?

Why don't they just make mouse-flavored cat food?

If you're sending someone some Styrofoam, what do you pack it in?

I just got skylights put in my place. The people who live above me are
furious.

Why do they sterilize needles for lethal injections?

Do they have reserved parking for non-handicapped people at the Special
Olympics?

Is it true that cannibals don't eat clowns because they taste funny?

When a man talks dirty to a woman, its sexual harassment. When a  woman
talks dirty to a man, it's $3.95 per minute.

    Thanks to Andy Scherer for finding these for us.




 



 This topic could save you YEARS and give you renewed ambition.





END OF TEMPO DISPATCH #33 Sept 5, 1999




Copyright Bill Powelson 1994 all rights reserved.