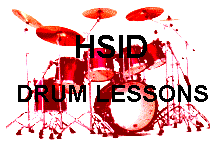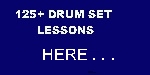 Lesson Menu #2 Intermediate & Advanced.
Lesson Menu #3
Advanced & Ultra-Advanced.
Lesson Menu #4
Text lessons: All levels.

PRODUCTS:

GET ALL THE PRODUCTS AT ONE LOW PRICE.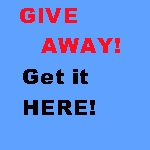 SURPRISES ABOUND . . .

For those with a bit of generosity in their soul.
CLICK HERE , to see what I mean.

Intermediate & Advanced
Drummers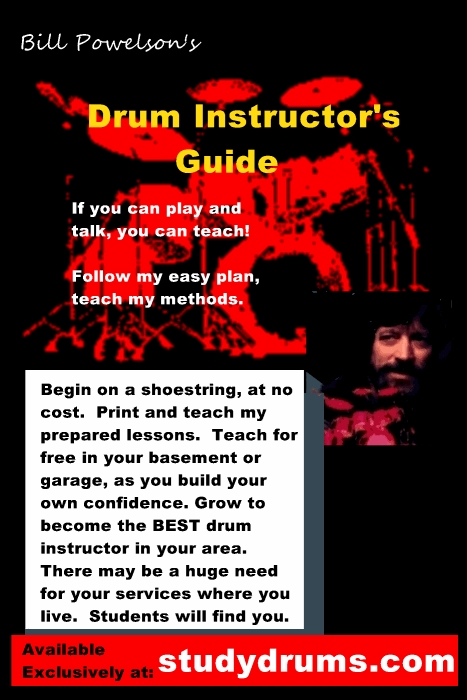 Your future is waiting.

ALL MUSICIANS
MASTER
ALL RHYTHM,

This FASCINATING WAY!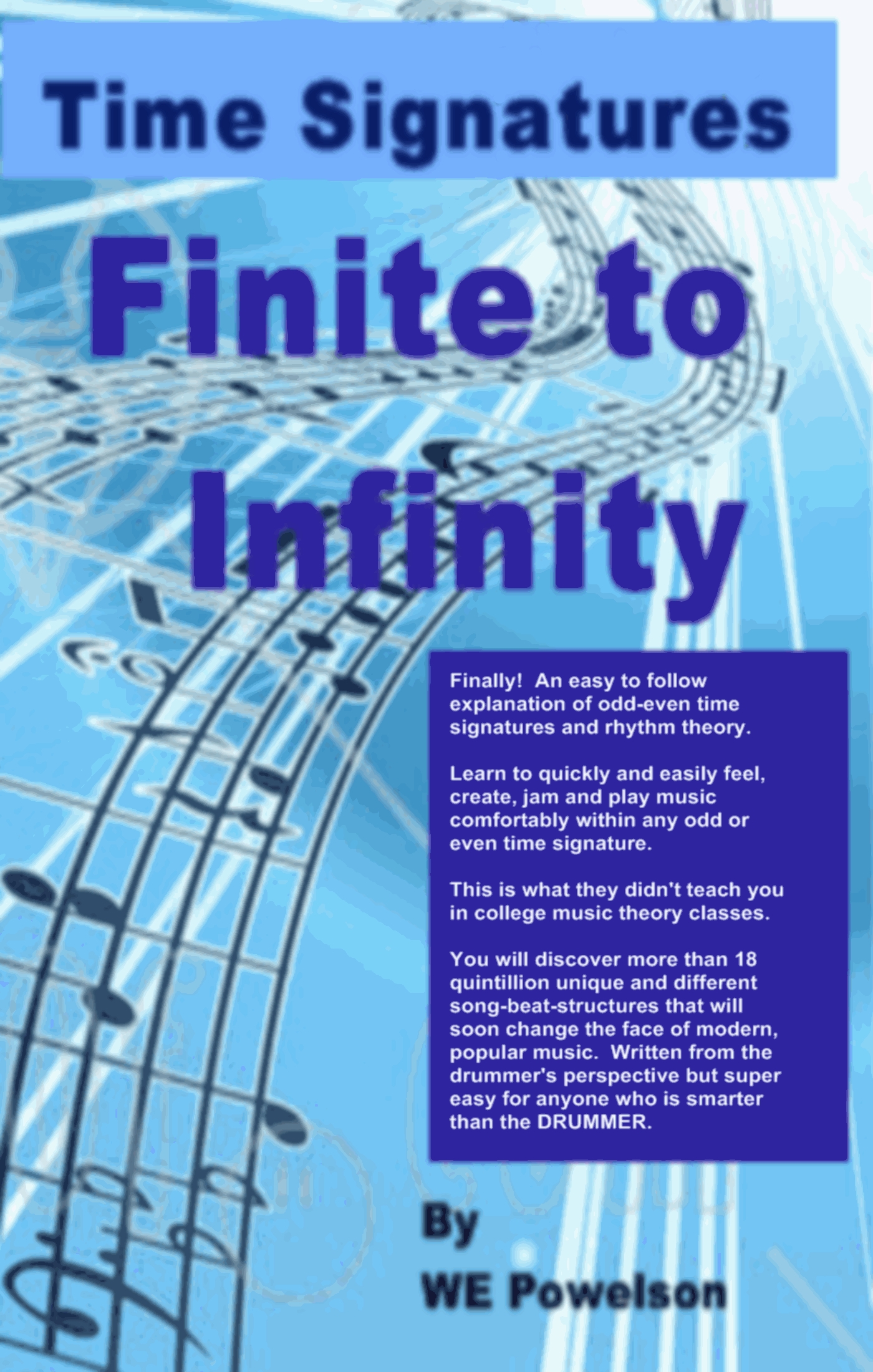 Discover the 'LOST KEY' for Unraveling ALL the mysteries of rhythm, and musical time.
This work is the crowning-achievement of my 50 year career, and it's my proudest accomplishment.
It contains the potential to help YOU change the face of modern music!
You'll love it! CLICK HERE to check it out completely!
You're in for a MAJOR surprise!

"PRE-SCHOOL DRUMMER?

YES!"
Can we teach rhythm
to pre-schoolers?

YES!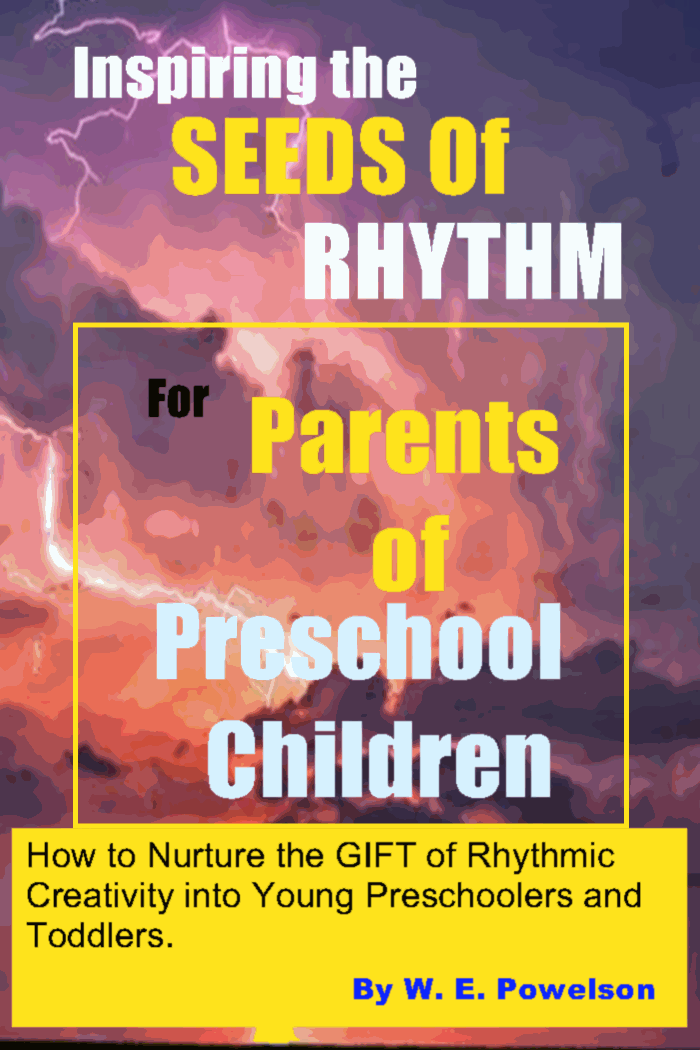 This is a very short course, designed to help adults plant the seeds of rhythm into children of nearly any age.

CLICK HERE

FREE ELECTRONIC BOOK BONUS (also included)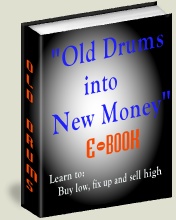 BUSINESS OPPORTUNITY:
MAKE BIG MONEY SELLING USED DRUMSETS!
* INSIDER HARDBALL-BUYING-TIPS AND SECRETS.
* UNIQUE RECOVERING SECRETS

Support this site and and gain an advetising bargain with the deal.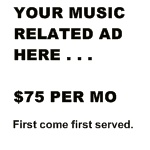 Place a permanent ad here.

GET ALL THE PRODUCTS AT ONE LOW PRICE.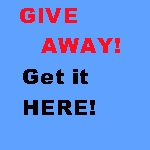 SURPRISES ABOUND . . .

For those with a bit of generosity in their soul.
CLICK HERE , to see what I mean.

Downloads * Drummers Trivia * Drummers Chat Rooms * Rudiments *
Digital Music * Knowledge Assessments * TD Archives * Drum Set Buyers Guide *
Bass-Player Jokes * Assembling a Drum Set * Parts of a Drum Set * About HSID * Video Troubleshooter

Bill Powelson's School of Drums




 Back to the Tempo Dispatch Archives  


ISSUE #31 \__\__\___THE____/__/__/ July 5, 1999
_____________TEMPO DISPATCH _____________
Newsletter For Drummers and Drumming Enthusiasts
Copyright Bill Powelson 1999 all rights reserved.

_____________________________________________

TABLE OF CONTENTS What is in this issue?
1. Feature Article
DOUBLE BASS & SONG ENDING TIPS

2. Humor
______________________________________
|__________FEATURE ARTICLE___________|

I guess I get more requests for double-bass
drum and song ending tips than any other (besides
drum solo tips.) This month I'll try to hit those
two topics with my best shot.

MASTERING DOUBLE-BASS TECHNIQUES

It's a common sense thing . . .
We need to develop BOTH feet . . . the same way we develop
coordination with BOTH hands. Coordination development
is directly proportional to effort expended. We learn coordination
by doing.

TRAINING THE WEAK FOOT (Tips)

TIP #1. Work out with rudiments & rolls using both feet.
Practice single strokes, double strokes, triplets and
paradiddles (with the feet) all day long when you are
away from the drums. You needn't be at the drum set
to work on these very necessary but boring exercises.
Do these things while you sit at your desk at school or work,
(until people complain, throw things and begin screaming threats!)

TIP #2. When you are at the kit . . . (jamming with
music) . . . make the left (weak) foot carry the load! Pretend
your 'good foot' is unusable! Make the weak foot play all those
same patterns you have already mastered with the right (or good)
foot.

TIP #3. Use your left foot as if it were on a hi-hat but play
the left bass instead. This should come easy . . . but can sound
very effective! If you are accustomed to kicking the hi-hat along
with the backbeats . . . play the same licks on your left bass drum.
It will astound you! It will sound 'new' and 'hot' . . . though it is easy
to do!

TIP #4. SPECIFIC TWO-FOOTED BEATS & ROLLS There
are numerous beats you can master slowly . . . beats and rolls
that require the orchestration of all limbs.
I could write dozens of useful exercises here. But, in an e-note
it isn't practical because different e-mail applications use different
fonts. The (font) space displacements become a real problem. In
other words, the exercises I write may not look as they were
intended (in your application) . . . I use Eudora 4.0.
Anyway . . . I'll write a couple of simple exercises then leave
you to come up with others of your own . . .

SPECIAL NOTE
If the following exercises look weird and fail to make sense,
you may need to convert the font of this entire document to

'Courier New .9'.

EXERCISE #1

R L <----SNARE
R L <---BASS

(Above) Play a (R)ight then a (L)eft with the hands, then
follow through with a (R)ight then a (L)eft using both feet. Turn
it into a smokin' single stroke roll using all four limbs!

EXERCISE #2

F     <----SNARE (F= Flam=RL simultaneous)
__R L  <---BASS

(Above) Play two simultaneous notes with the hands.
Also similar to a (F)lam on the rudiment charts. Turn
this into a smokin' triplet roll using all the limbs!

EXERCISE #3

Play basic rock . . . but play 8th notes using both feet!
In other words, you will have a bass note hitting with each
note on the cymbal . . . first a (R)ight bass, then a (L)eft bass.

X X X X <---Hi-hat
    S   <---Snare
R L R L <---Bass

In case the fonts appear displaced . . . the snare is with the
third cymbal and you will play a bass with EACH cymbal (first a
right then a left bass.) The bass notes could be reconfigured
256 different ways ia bar of 8th 4/4. Play around with
the possibilities (until the nice people from the asylum come
to call.)

SONG ENDINGS . . .
This question comes in a lot too . . . and it is more difficult
to answer with simple logic. The problem is, every song tends
to have its own ending!

One of the main things to remember as a drummer . . . We need
to memorize specific Intros & endings to ALL the songs we play . . .
It becomes a 'listening' habit . . . Learn to really listen to what is
happening in the music on each specific song that you play.
Sometimes the drummer may drop out completely. Other times
we may need that BIG roll-out!
In the situation of the roll-out . . . those endings tend to be
somewhat spontaneous when they occur 'live' onstage or in the
studio. The players all make eye contact . . . they watch each
other as the roll-out continues until someone (usually the bass
player) gives a signal to kill-it. Every band tends to come up
with their own special routines.

It's a . . . 'feel it' . . . kinda thing . . . where the drummer is
usually playing some form of triplets or single strokes at peak
speed, all around the kit until the whole thing comes crashing
down (on que) under the direction of someone in the group.

Song endings DO often follow patterns that help us anticipate
what is coming (though we may never have heard the song.) A lot
of this just comes with experience . . . After awhile . . . we get where
an upcoming ending . . . just comes natural. We feel most of them,
because we have played similar endings in other songs before.
A very large part of this is in the 'ears' too . . . We must learn to
listen closely and try to anticipate the flow of the song, then match
our own moves accordingly . . . We want 'what we do' to fit the
musical situation.
I hope this helps!

_________________________________________
*** HUMOR ***
Q What do you do if a Blonde throws a pin at you?
A Run, she's got a grenade in her mouth!



 



 This topic could save you YEARS and give you renewed ambition.




END OF TEMPO DISPATCH #31 July 5, 1999




Copyright Bill Powelson 1994 all rights reserved.