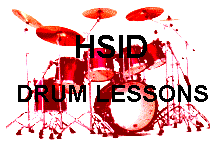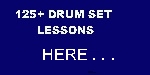 Lesson Menu #2 Intermediate & Advanced.
Lesson Menu #3
Advanced & Ultra-Advanced.
Lesson Menu #4
Text lessons: All levels.

PRODUCTS:

GET ALL THE PRODUCTS AT ONE LOW PRICE.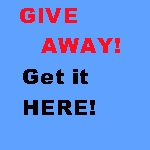 SURPRISES ABOUND . . .

For those with a bit of generosity in their soul.
CLICK HERE , to see what I mean.

Intermediate & Advanced
Drummers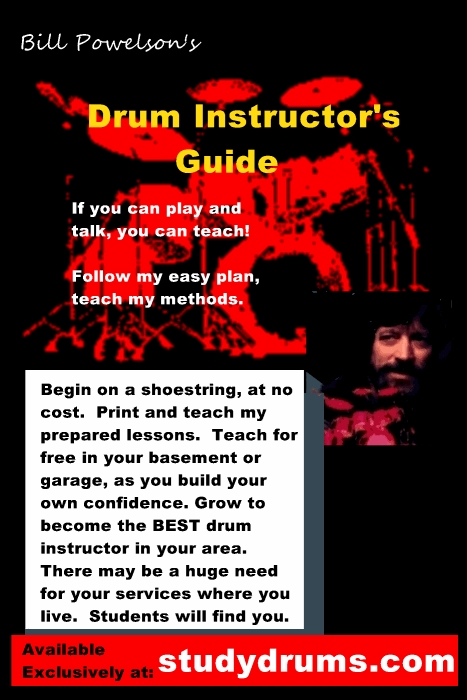 Your future is waiting.

ALL MUSICIANS
MASTER
ALL RHYTHM,

This FASCINATING WAY!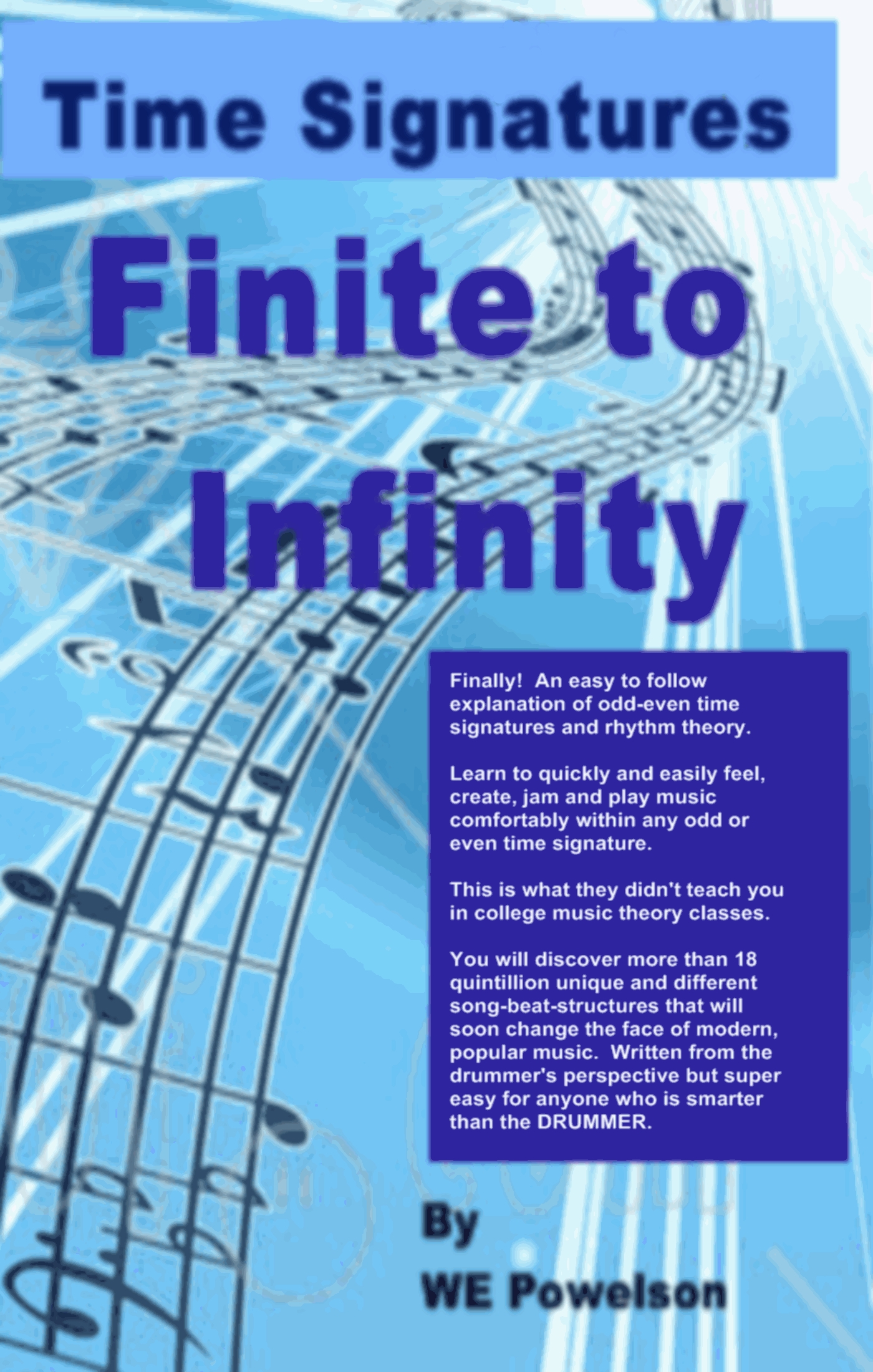 Discover the 'LOST KEY' for Unraveling ALL the mysteries of rhythm, and musical time.
This work is the crowning-achievement of my 50 year career, and it's my proudest accomplishment.
It contains the potential to help YOU change the face of modern music!
You'll love it! CLICK HERE to check it out completely!
You're in for a MAJOR surprise!

"PRE-SCHOOL DRUMMER?

YES!"
Can we teach rhythm
to pre-schoolers?

YES!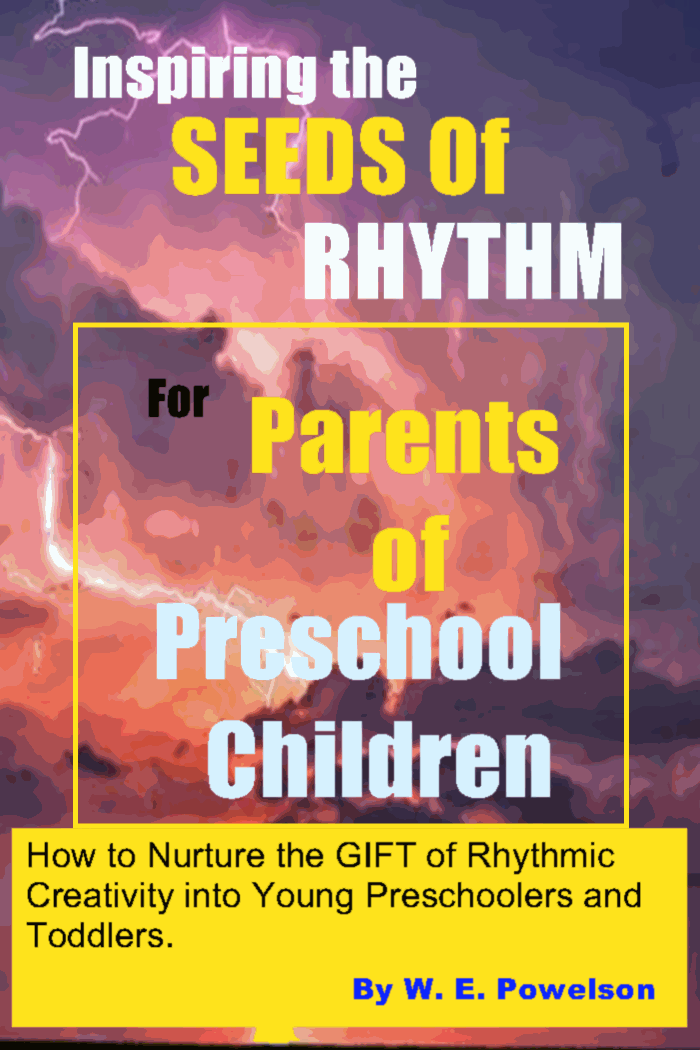 This is a very short course, designed to help adults plant the seeds of rhythm into children of nearly any age.

CLICK HERE

FREE ELECTRONIC BOOK BONUS (also included)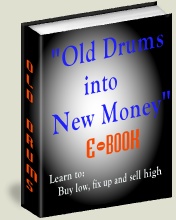 BUSINESS OPPORTUNITY:
MAKE BIG MONEY SELLING USED DRUMSETS!
* INSIDER HARDBALL-BUYING-TIPS AND SECRETS.
* UNIQUE RECOVERING SECRETS

Support this site and and gain an advetising bargain with the deal.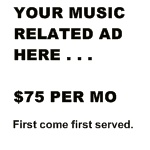 Place a permanent ad here.

GET ALL THE PRODUCTS AT ONE LOW PRICE.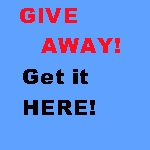 SURPRISES ABOUND . . .

For those with a bit of generosity in their soul.
CLICK HERE , to see what I mean.

Downloads * Drummers Trivia * Drummers Chat Rooms * Rudiments *
Digital Music * Knowledge Assessments * TD Archives * Drum Set Buyers Guide *
Bass-Player Jokes * Assembling a Drum Set * Parts of a Drum Set * About HSID * Video Troubleshooter

Bill Powelson's School of Drums


Song List

Jeez! This is an impossible task! It's impossible to keep up-to-date with all the changes that occur daily, in pop music styles. This little list was compiled back in the 90s. It was out of date within two months of the time it was created. I immediately realized that any attempts to keep-up would consume ALL my time. It's best for you to just listen to any and all songs that play around you every day. Learn to listen deep to EVERY song, analyze it, then determine WHICH beat category the song may belong to. Your skill at doing this will improve with time, as it becomes a habit.

Be sure to see the newer Digital Music section. It contains actual song clips, grouped in the various beat categories. This old song list (below) is still here, but the newer idea with clips, seems to help a lot more. Again, there's a problem with doing it that way, too. I just linked to songs I found on the web. Those songs may have disappeared, by the time you made it to the page.

Also; I'd put YOUR favorite songs on there, but I don't know what songs are YOUR favorites. Only you will know that.

Learn to listen deep into ALL music and make the beat determinations for yourself. It's all about using your ears, and thinking for yourself.

This song list is provided to help you digest the material in each of the previous lessons. If you can think (or hear) a song that uses a certain beat, it will help you to feel the rhythm that you want to learn. Below are listed a few songs in each category. Think the songs (if you have heard them before) while you practice the beat in that category. If that doesn't work then try to obtain a copy of the song.

Notice: The following songs are listed in their respective beat categories but the drummers on the recordings may stray from the basic beat pattern. Use your 'ear' and try to imitate their rhythms whenever possible. Don't be afraid to stray from the basics. THAT IS THE OBJECTIVE!

16th 'Rock' 4/4:

'Stuck On You' * Lionel Ritchie
'Three Little Pigs' * Green Jelly
'Tommorow' * Silverchair
'Dose' * Filter
'Black Hole Sun' * Soundgarden
'Wonderful Tonight' * Eric Clapton

6/8 'Blues'

'Color My World' * Chicago
'Knights In White Satin' * Moody Blues
'Kiss From A Rose' * Seal
'Galaxy' * Blind Melon

8th 'Rock' 4/4

'Something For The Pain' * Bon Jovi
'Mary Janes Last Dance' * Tom Petty
'Hard As A Rock' * AC/DC
'Gangsta's Paradise' * Coolio Featuring L.V. (This song makes use of a very common eighth rock variation. Listen and imitate.)
'Ants Marching' * Dave Matthews Band
'Only Wanna Be With You' * Hootie And The Blowfish
'This' * Rod Stewart
'Old Time Rock n Roll' * Bob Seger
'Proud Mary' * Credance Clearwater Revival
'Shes Not like You' * Rod Stewart
'You Oughta Know' * Alanis Morissette (Similar to Fatback in Syncs lesson)

6/8 'Shuffle'

'Boot Scootin' Boogie' * Brooks and Dunn
'Heartache Tonight' * Eagles
'Smokin' In The Boys Room' * Motley Crue.

Quarter 'Rock' 4/4

Can't Wait One Minute More' * CIV


Copyright Bill Powelson 1994 all rights reserved.